This KB Article References:
Brightspace
This Information is Intended for:
Faculty, Teaching Assistants
Last Updated:
May 22, 2023
Average Rating:
Not Rated
Your feedback is important to us, help us by
logging in
to rate this article and provide feedback.
Even if an Assignment, Exam / Quiz, or Discussion grade is published and linked to Grades, students won't always see a grade if the Grade Item has a Restriction.
Note: Restricting a Grade Item does not affect access to an associated Assignment, Exam/Quiz, or Discussion. To change when/if students can access an Assignment, Exam/Quiz, or Discussion, add restrictions to those separately through Assignments, Exams / Quizzes, or Discussions.
As an instructor, you'll know a Grade Item has a restriction if, in Manage Grades, you see a stopwatch icon

or hidden icon

next to the Grade item OR in in the Grade Item's Restrictions, the Grade Item shows ☑︎ Hide from Users, ☑︎ Has Start Date, or ☑︎ Has End Date.
Tip: For how to release final grades, see Releasing Final Grades in Brightspace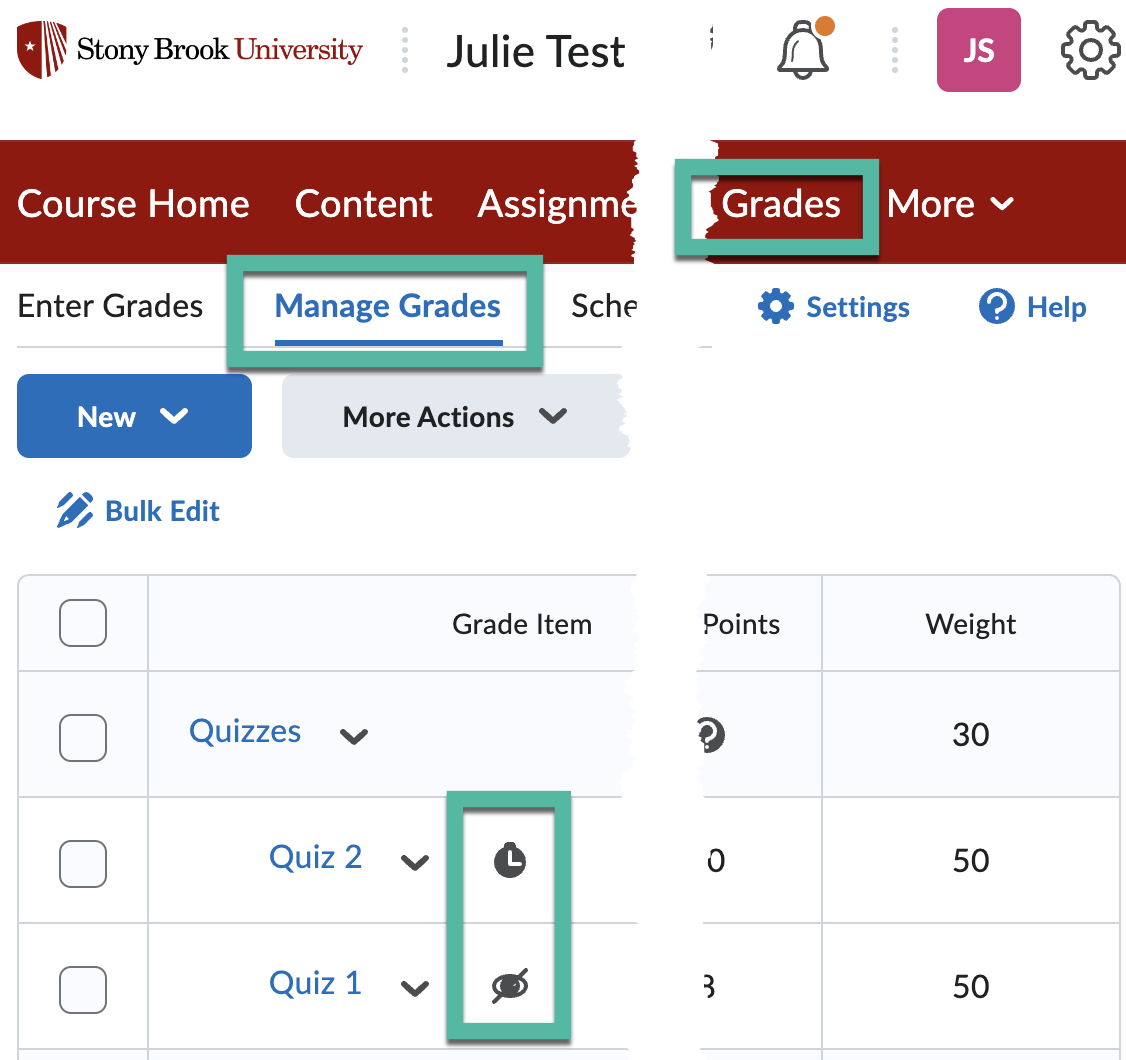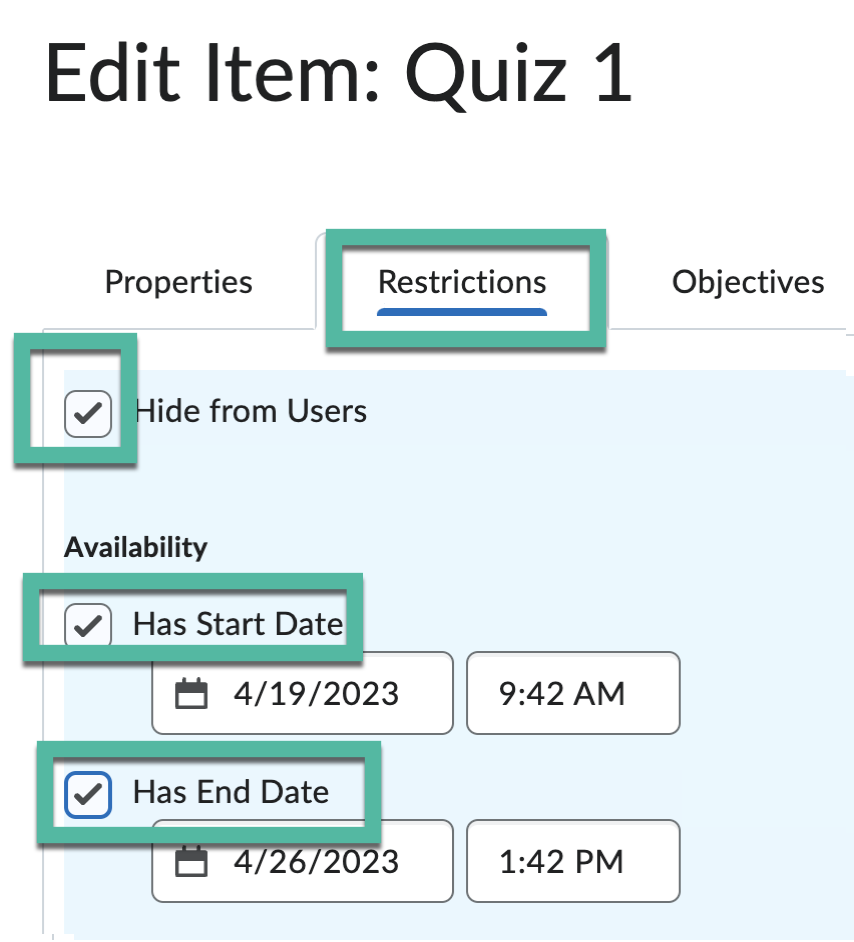 Remove or Add Restrictions on Grade Items
Use restrictions (e.g., Hide or apply a start/end date) on Grade Items if you want to restrict when/if students can see that Grade Item in Grades. Alternatively, remove restrictions so that students can see the grade item without restriction.
In Brightspace, *click the course selector near the top center and select the course
*only Instructors and Graduate TAs can add/remove grade item restrictions
Once in the course, in the Navbar click Grades
Near the top left, click Manage Grades
Click the dropdown ⌄ next to the Grade Item you want to change and select Edit

Near the top, click the Restrictions tab
To hide/show the Grade Item from students, check or uncheck Hide from Users
To make the Grade Item visible to students only after or before a certain date, select Has Start Date and/or Has End Date and enter a time and time
Optionally, if you add a start and/or end date, select the box for Display In Calendar
Note: If you also display the dates for Assignment, Exam/Quiz, or Discussion in Calendar, also displaying in calendar the date for the grade item could be confusing
Optionally, for Release Conditions, Attach Existing or Create and Attach a new release condition to only show this grade item if certain conditions are met (e.g., if the student has a score on a quiz, has viewed specific content, is in a certain group, etc.). Or, click Remove All Conditions to remove release conditions.
Click Save and Close

To see exactly how grades appear for a specific student, use the Preview option in Enter Grades.