This KB Article References:
VPN
,
Duo Security Two-Step Login
This Information is Intended for:
Last Updated:
March 23, 2021
Average Rating:
Not Rated
Your feedback is important to us, help us by
logging in
to rate this article and provide feedback.
If you received the error like:  Authentication failure:  Invalid username or password"  after you've correctly entered in your NetID and password, you maybe locked out of Duo Security two-step login.  This can happen with any system that requires two-step login.
Example of authentication failure: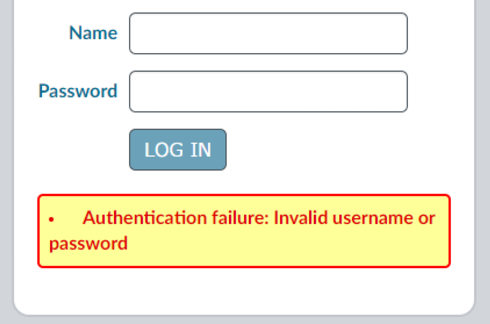 Please call 2-9800 or submit a service ticket so that a Duo Administrator can unlock your account. 
Also, ensure that the device in hand is listed as your default device in the Duo Self-Service Portal to prevent being locked out again
Be sure to keep your default device handy when you log into a protected system that requires 2-step login.