This KB Article References:
VPN
This Information is Intended for:
Faculty, Researchers, Staff
Last Updated:
August 11, 2020
Average Rating:
Not Rated
Your feedback is important to us, help us by
logging in
to rate this article and provide feedback.
Instructions:
The Stony Brook VPN can be found in the system tray as a grayed out earth icon

. The system tray is next to the date/time on the bottom right of your screen on a Windows computer.
Click on the grayed-out earth icon in your system tray. You may see the Stony Brook VPN icon the next to the clock or it maybe hidden in the system tray.
To reveal any hidden icons click the arrow near your clock.

Log in with your NetID and NetID Password.

Next, approve authentification on your Duo Security enrolled device.

If your default device make a call, then pick up the phone when it rings and press any key on the number pad to finish authentication.
Connected: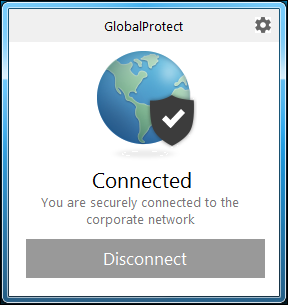 *Don't forget to disconnect when you are finished.