Stony Brook's Default Settings
By default, "Only authenicated users can join meetings" and "Only authenticated user can joing meeting from Web client" 
is turned on in the Zoom Web Portal at https://stonybrook.zoom.us.  These settings are not locked and can be toggled on and off as needed.  It is advised that these setting should be left on for the highest level of security.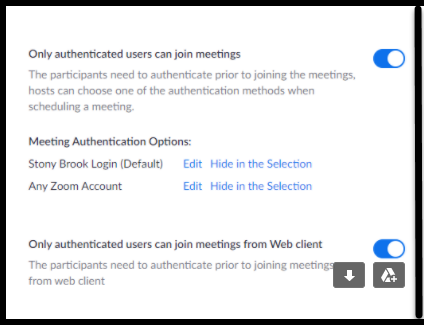 With the default settings (above) turned on, to allow guest external to Stony Brook to enter a meeting, invite them like you normally would  but in the meeting options, leave "Only authenticated users can join" unchecked. 
This setting overrides the first one in the Web Portal:  "Only Authenticated users can join meetings"  and not "Only authenticated users can join meetings from the Web Client" -- as described below users will need to use the Zoom Client or App to get into the meeting.
What Your Guests Can Expect
If your guests do not have the Zoom Client installed on their computer, when your guests click on the link to enter the meeting, they will be prompted to download the Zoom app to enter the meeting from their browser.
If there is no download they can click on download and run Zoom.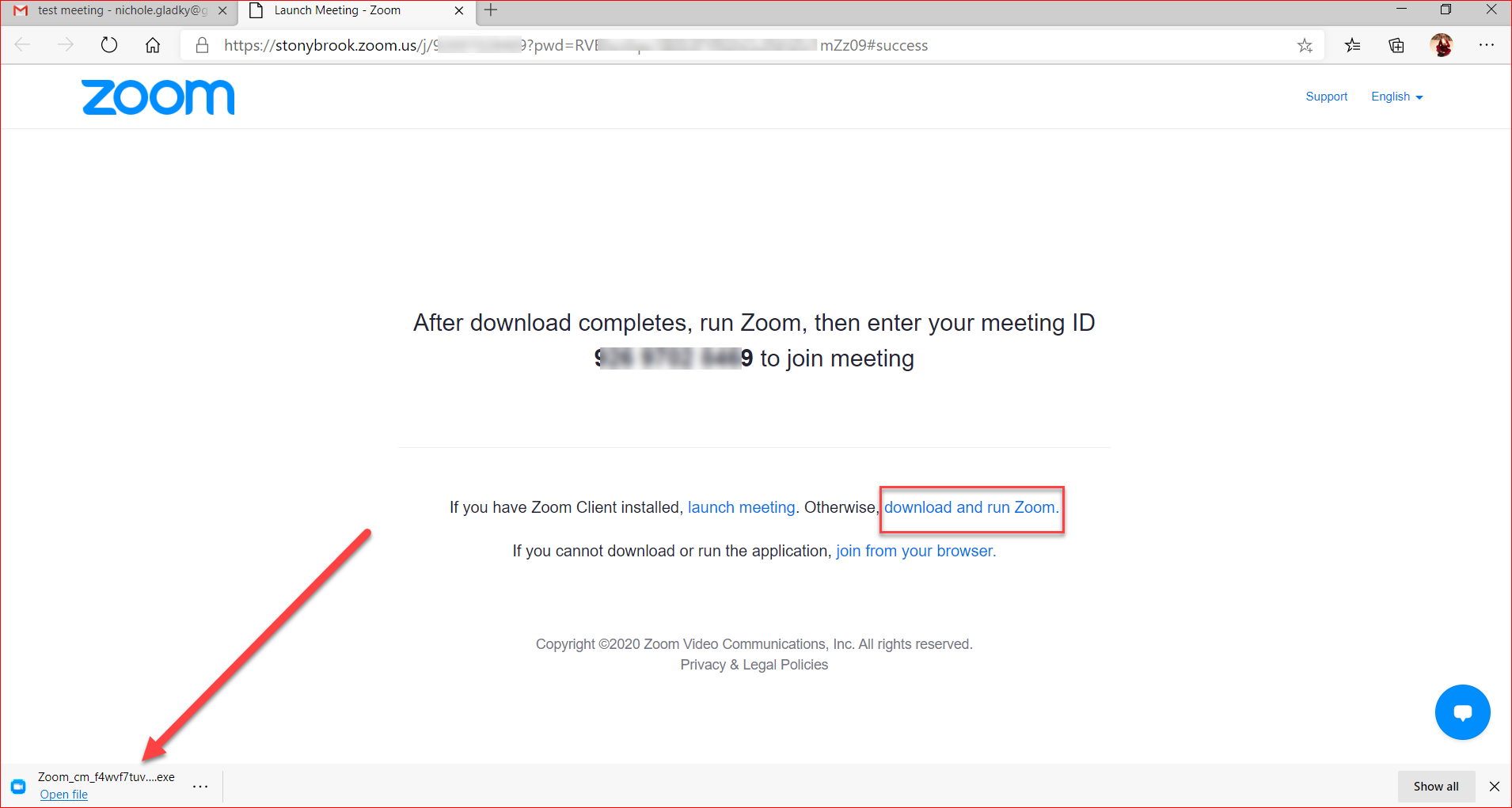 If your guests already have the zoom app, they can click open or run at the pop up.
If a popup does not appear they can click Launch Meeting.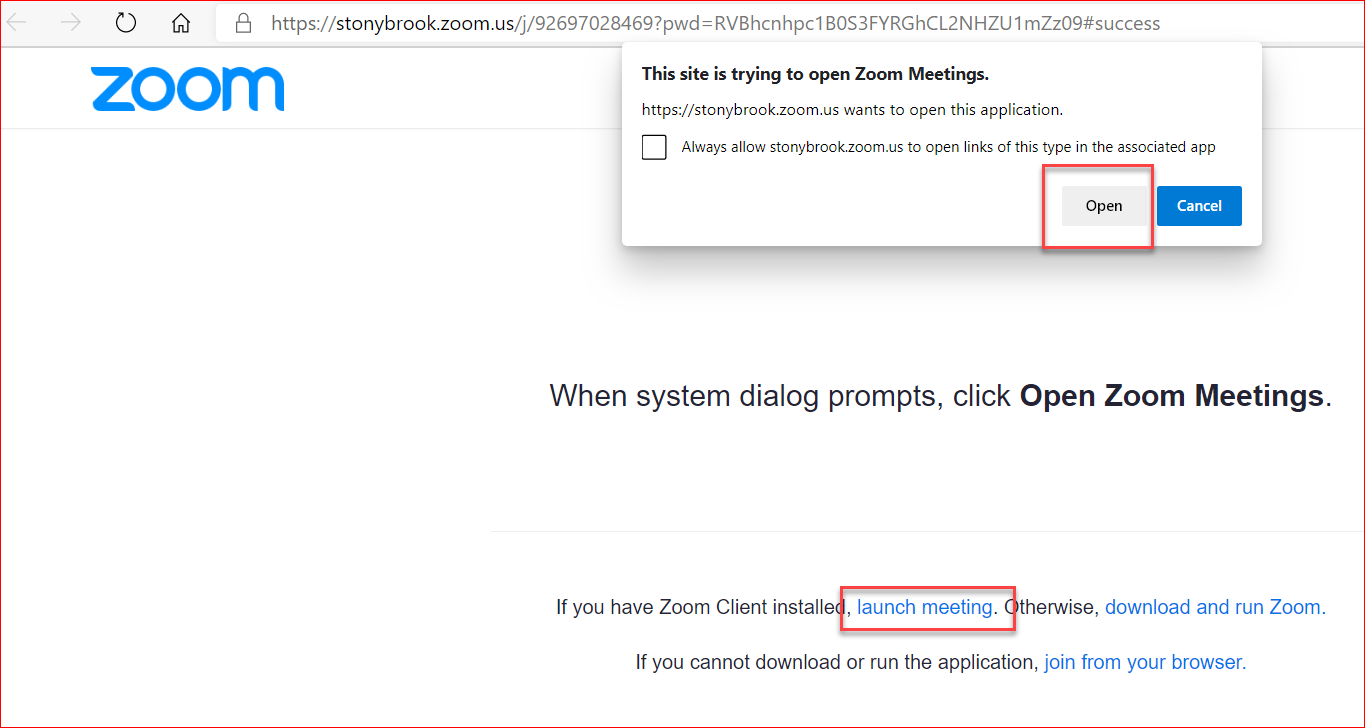 If your guests are connecting from a mobile device, they will be prompted to either download the Zoom App or launch the meeting if they already have the app installed.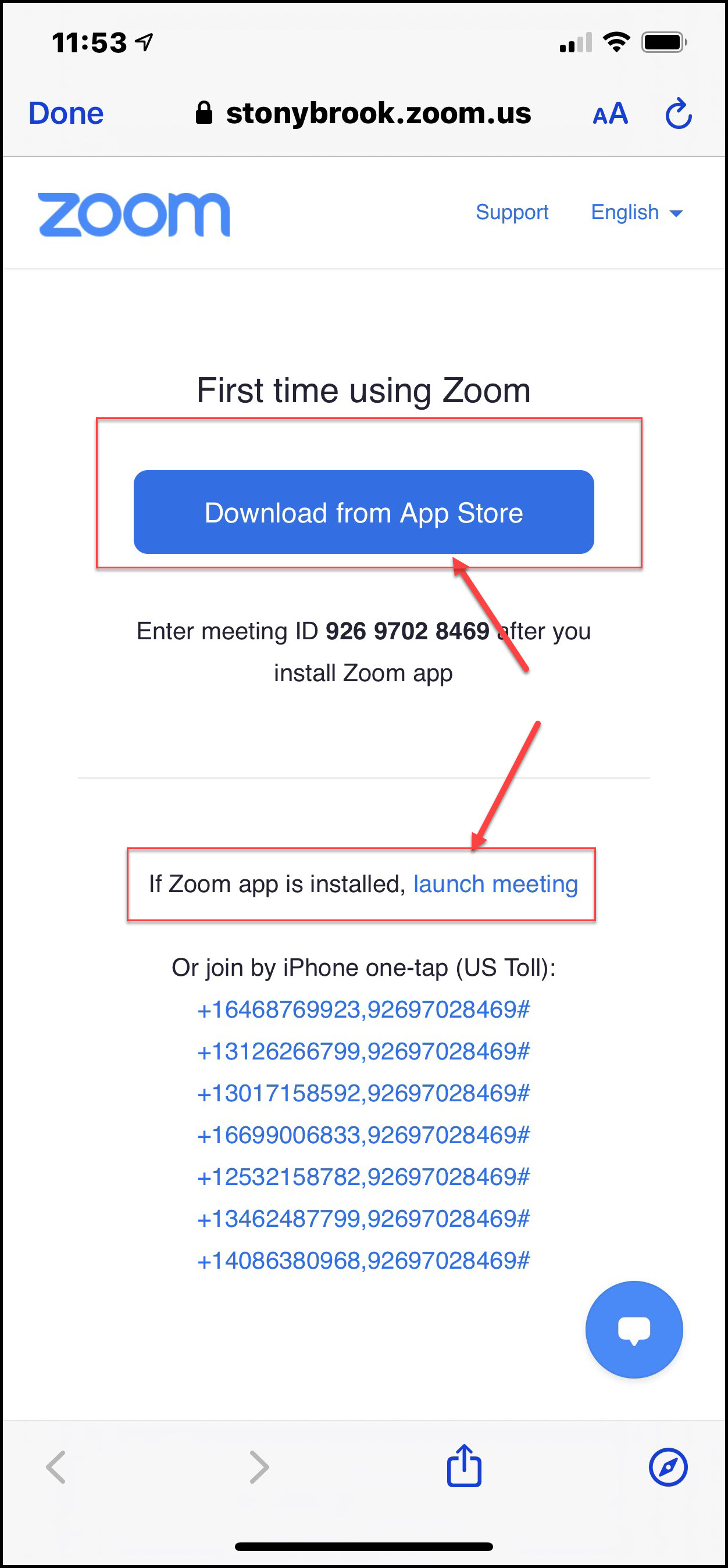 Information for Your Guests
*Guests should be encouraged to download the Zoom Client to enter the meeting ahead of time to mitigate issues getting into the meeting.  They will not be required to create an account with Zoom.
*Guests will not be able to enter the meeting by clicking join from your browser.


*Chromebook users can join using the Zoom Chromebook App.   
Provide your guests with the information on how to get into a meeting as a Guest.