Stony Brook University maintains a high degree of security for Zoom meetings. Guests can participate in Zoom meetings without having to sign into Zoom but may need to download the Zoom Client or App depending on the hosts settings. See Restrictions below to ensure you can connect to meetings.
---
Guests may enter Stony Brook University Zoom meetings following these instructions:
First, click on the link provided by the Host or coordinator of the meeting and then follow one of the options below:
If you do not have the Zoom Client installed on your computer..
when you click on the link to enter the meeting, you will be prompted to download the Zoom app to enter the meeting from your browser.
Click on the download to install and run the Zoom client.
If there is no download they can click on download and run Zoom.

If you already have the zoom app..
you can click open or run at the pop up. If a popup does not appear you can click Launch Meeting. This will launch using the Zoom client.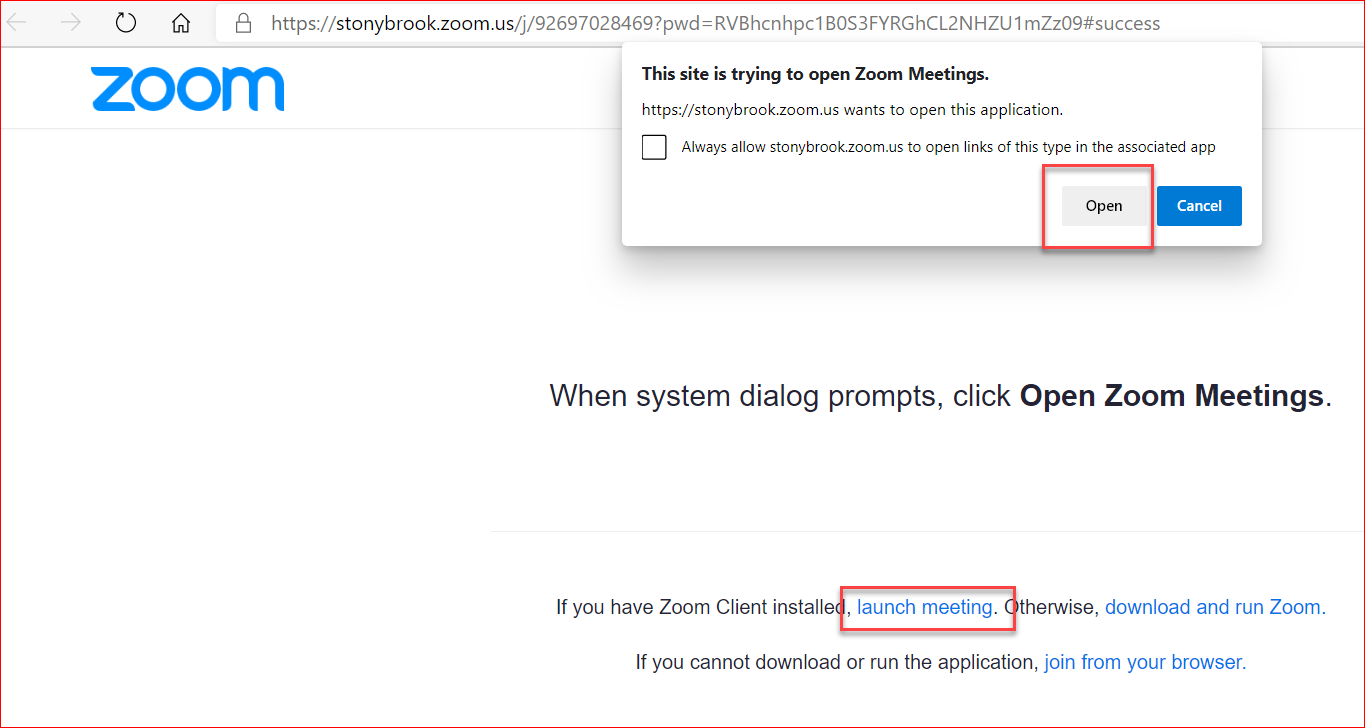 If you are connecting from a mobile device..
you will be prompted to either download the Zoom App or launch the meeting if you already have the app installed.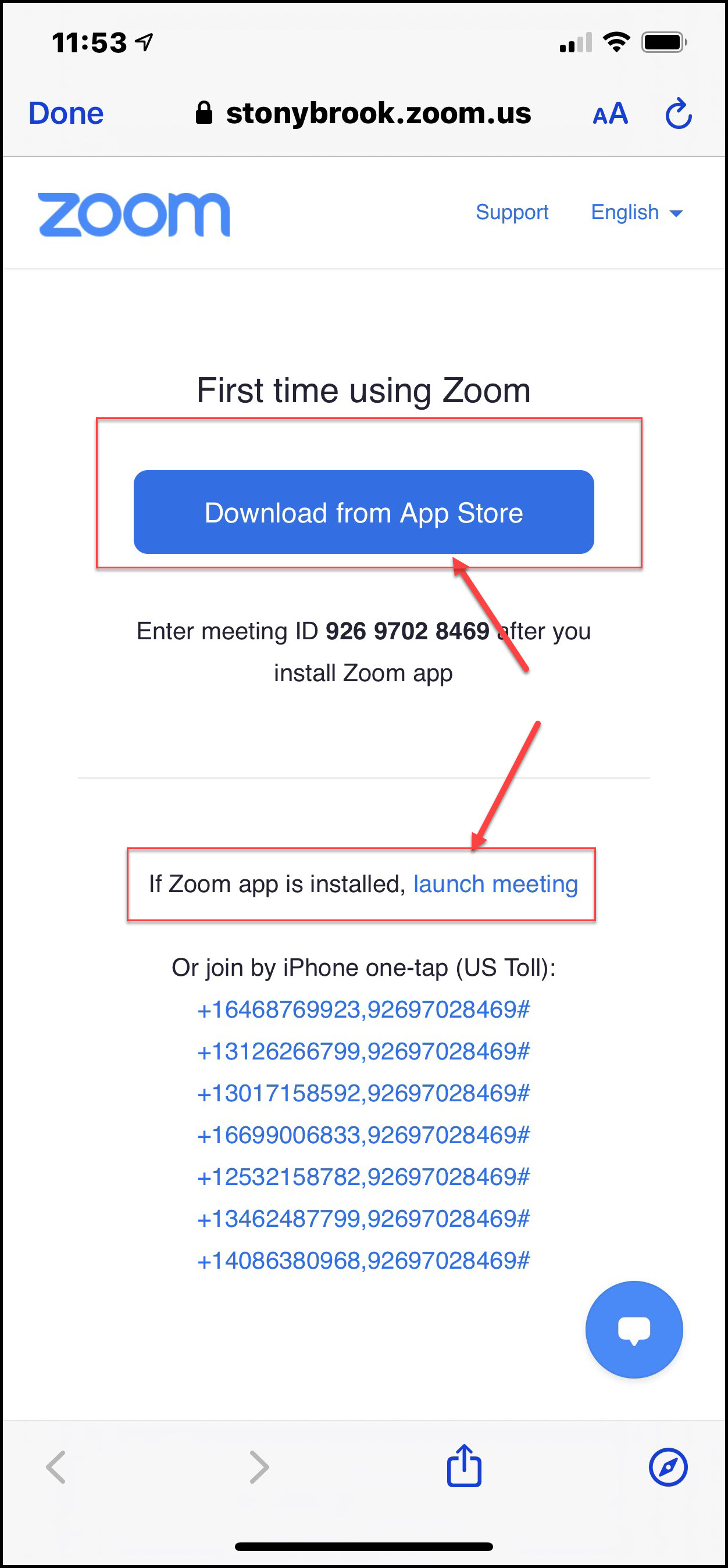 *Chromebook users can join using the Zoom Chromebook App.
*Guests may not be able to enter the meeting by clicking join from your browser.