This KB Article References:
LISTSERV (Electronic Mailing Lists)
This Information is Intended for:
Faculty, Staff, Students
Last Updated:
August 11, 2020
Average Rating:
Not Rated
Your feedback is important to us, help us by
logging in
to rate this article and provide feedback.
If you are signing into the Listserv Management page for the first time, or if you have forgotten your LISTSERV password, you can set up/retrieve your password by going to the following site: https://lists.sunysb.edu/
Once you are on the Listserv Management page, you will see a link called Get Password on the right-hand side of your screen under Options.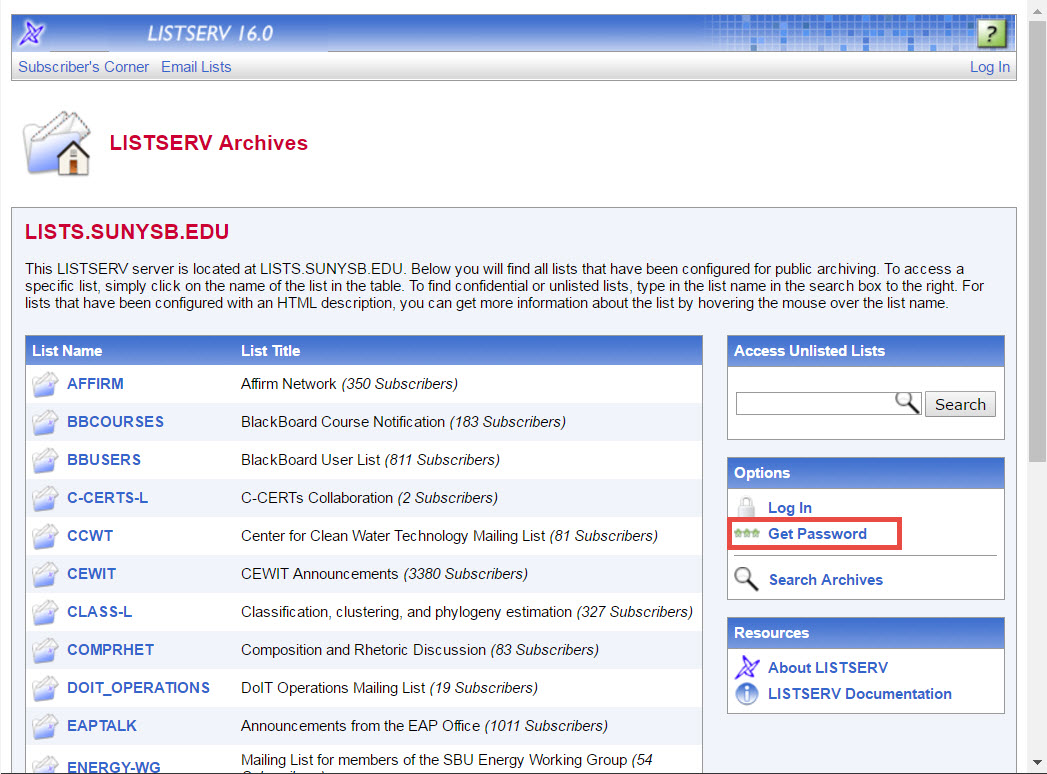 If you click that link, you will be prompted to enter your email address as well as a new LISTSERV password. The password you enter here will be your new LISTSERV password, and replace your old LISTSERV password if you have forgotten it.