This KB Article References:
Duo Security Two-Step Login
This Information is Intended for:
Faculty, Researchers, Staff, Students
Last Updated:
May 25, 2023
Average Rating:
1/5
Your feedback is important to us, help us by
logging in
to rate this article and provide feedback.
Be sure to have a mobile phone or tablet (or both) handy to register it and to receive Duo push notifications. You can download and install the Duo App onto your smartphone or tablet from Google Play or the App Store ahead of time or on step 5 below.
See the Tips below for more information on using Duo.
---
1. On a computer, sign into the NetID SSO screen with your NetID and NetID password and have your Mobile phone or tablet handy.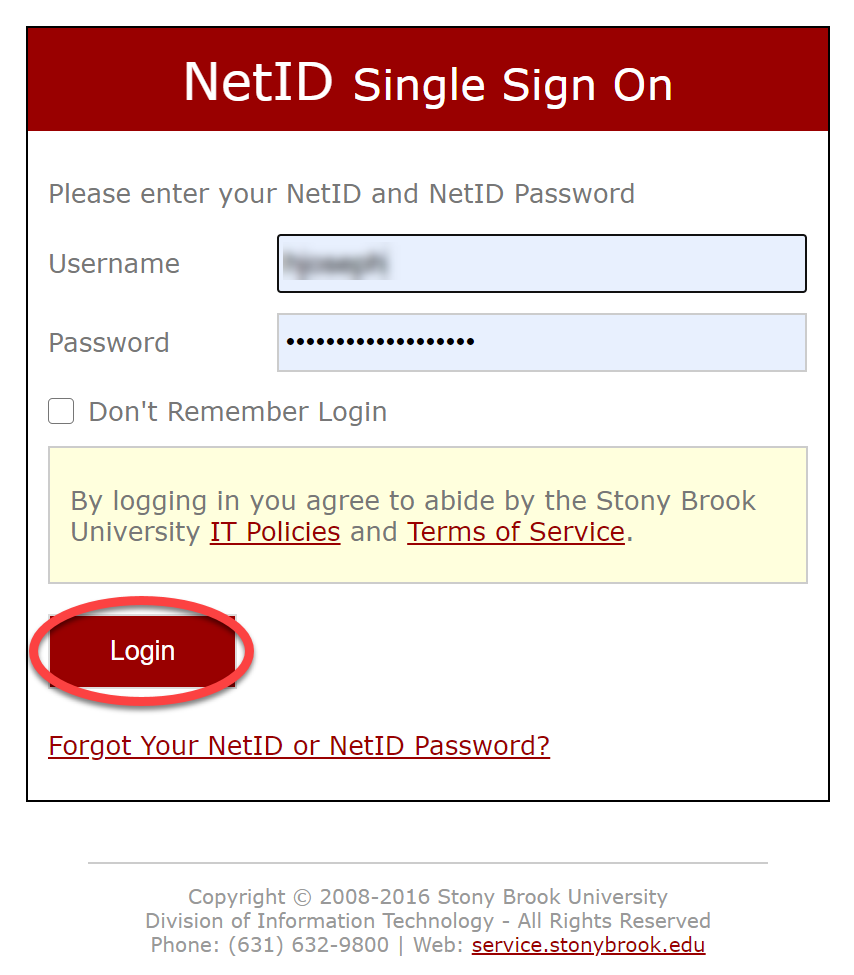 *If you're registering your device without a computer, you can still follow these instructions by following the note on step 6.
2. If your NetID is enrolled into Duo but you don't have a device registered, you'll be prompted to register a device. Recommended devices include smart phones or tablets. You can also use tokens (which can be purchased at the bookstore). Click Start setup.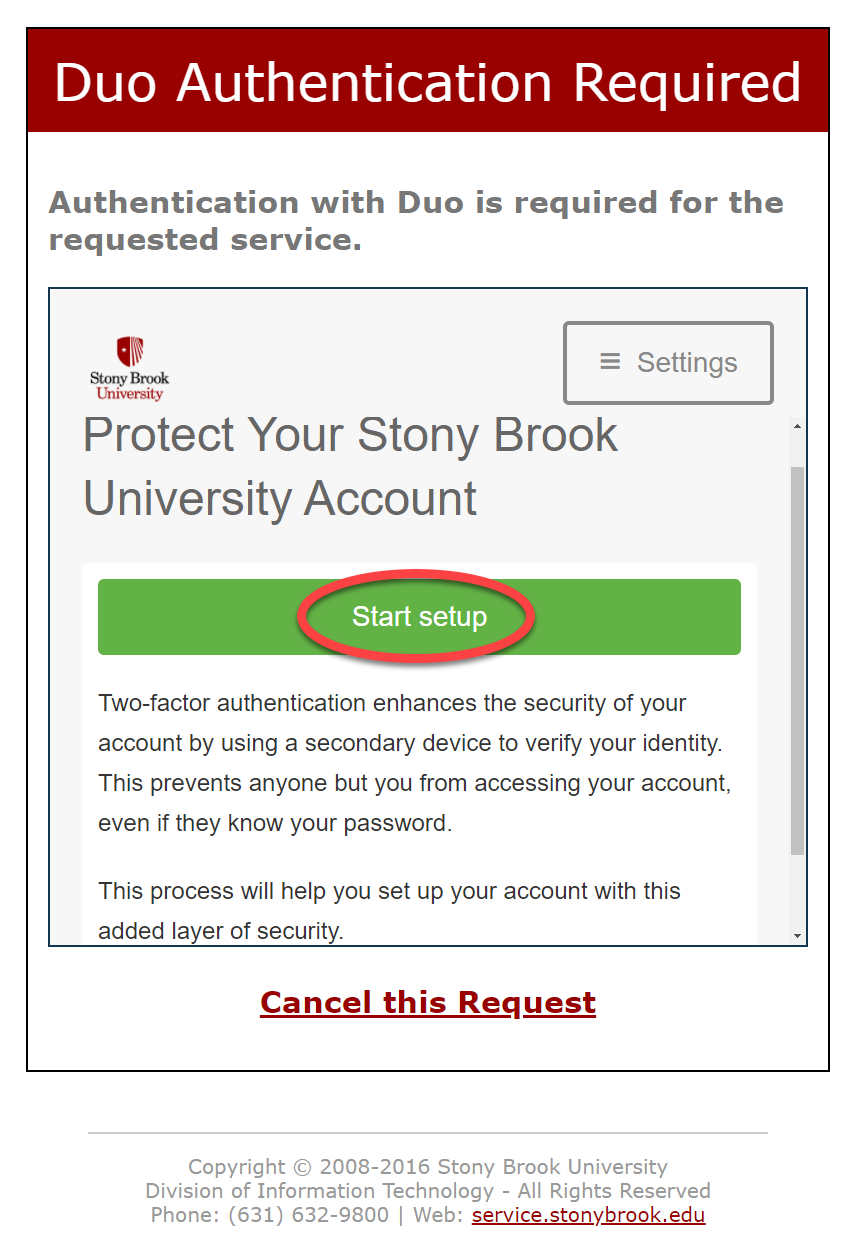 3. Choose the device you want to register and then Continue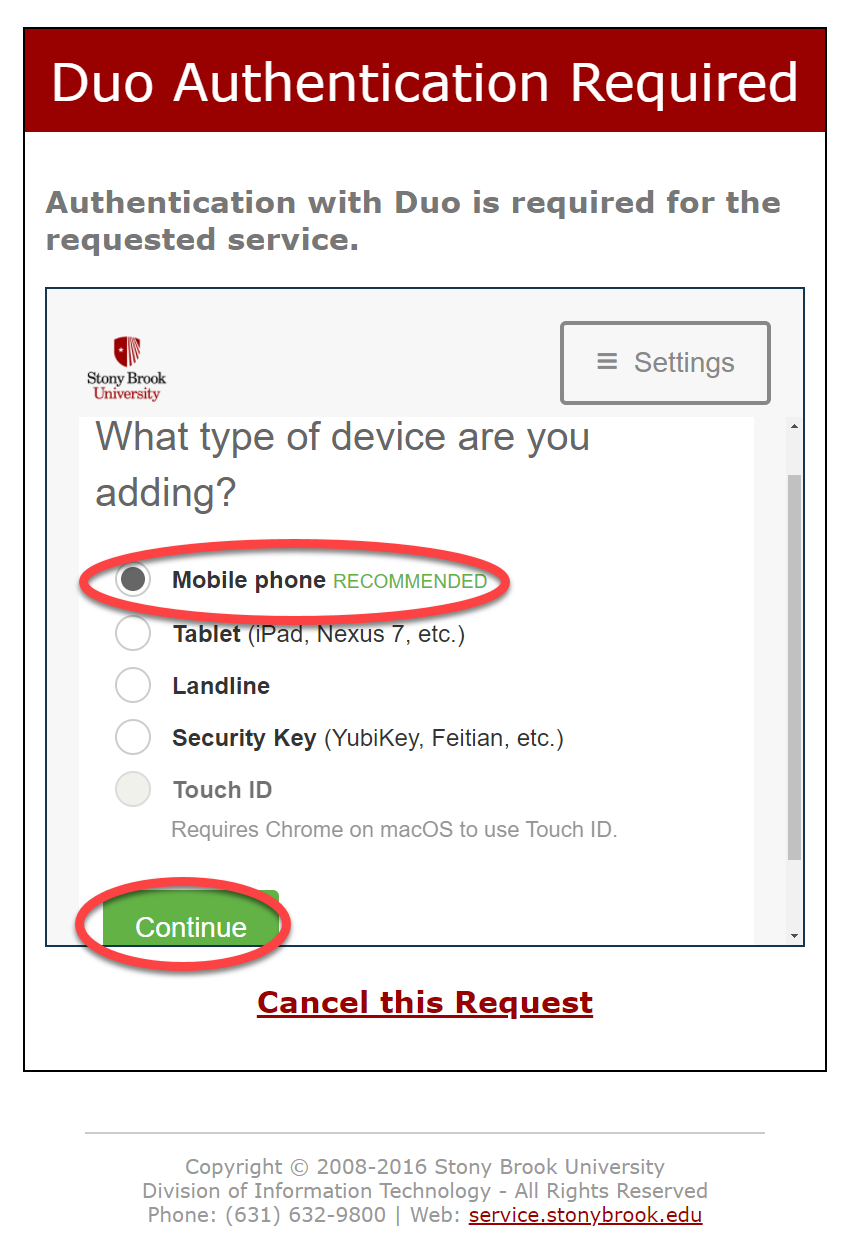 4. Then verify the type of phone or tablet and Continue.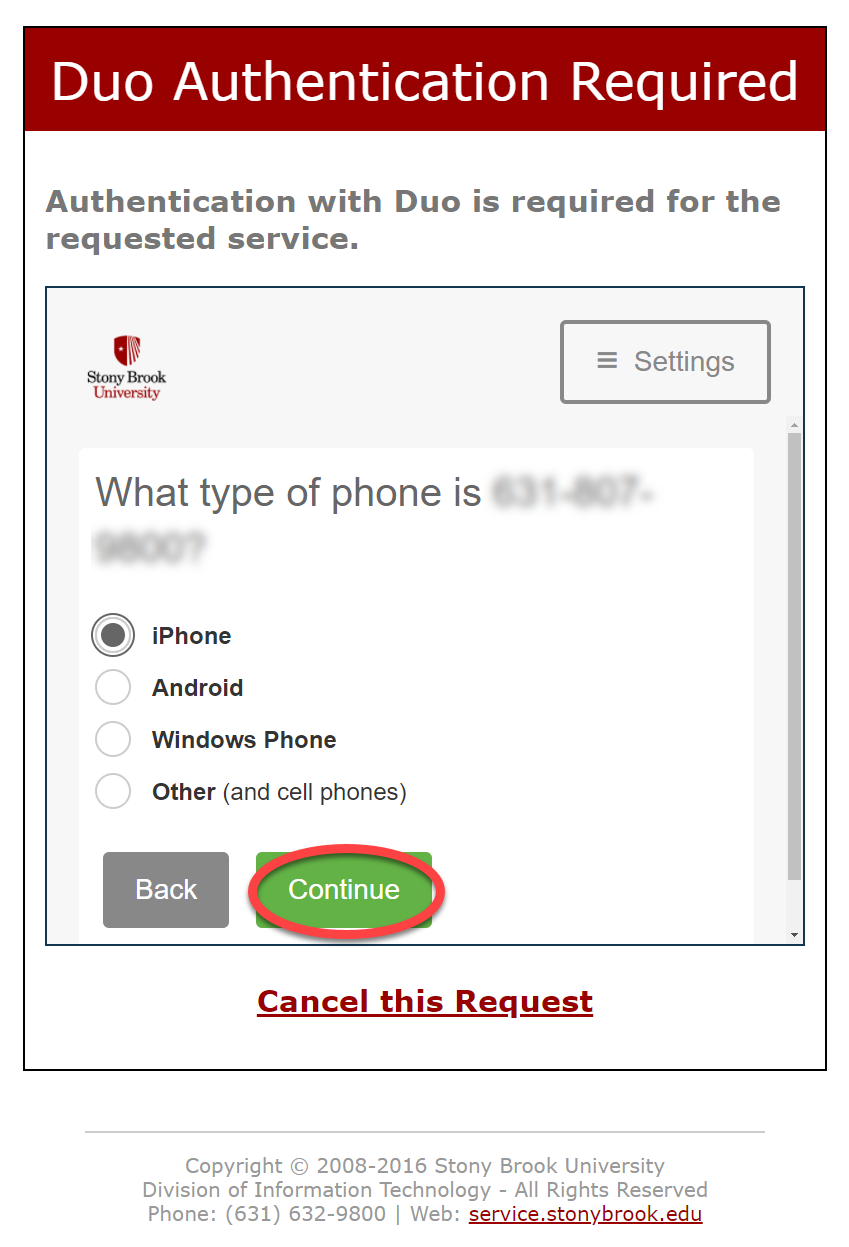 5. Install the Duo app onto your phone or tablet from Google Play or the App Store. When you have the app installed click I have Duo Mobile.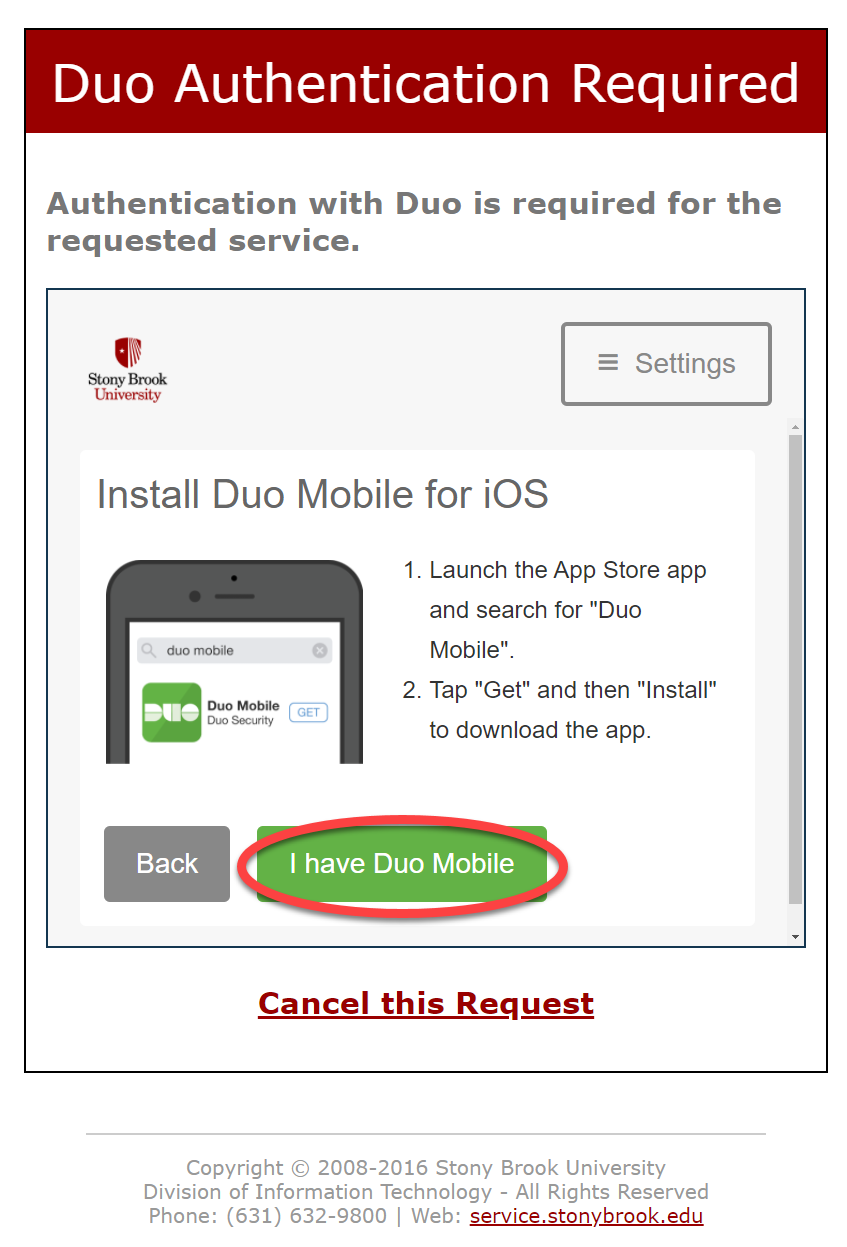 6. Follow the instructions for scanning the QR code by opening the Duo app on your phone, tapping the "+" button, and scanning the QR code from your computer screen.
*If you are registering your device and not using a separate computer screen to scan the QR code then tap "Email me an activation link instead".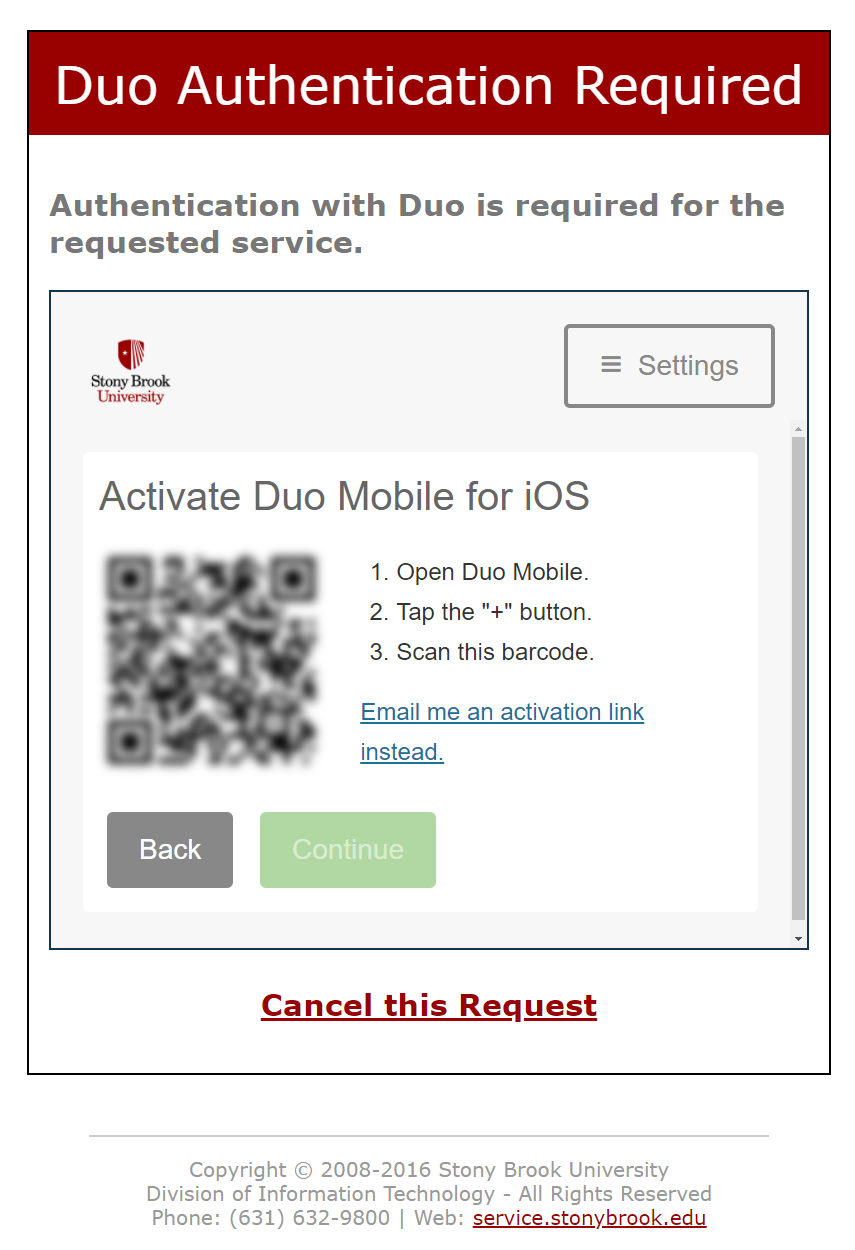 7. Click Continue when activation has been accepted: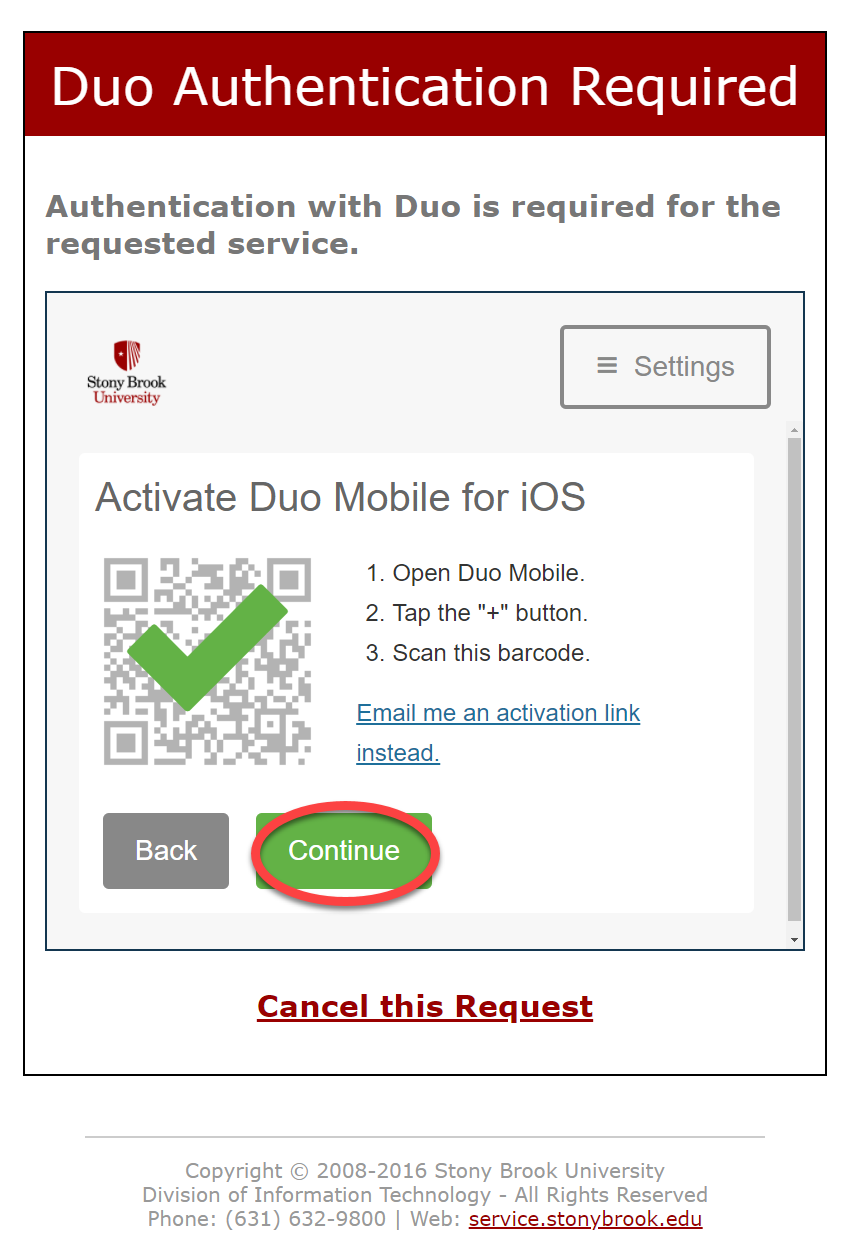 8. Under When I log in: choose Ask me to choose an authentication method.
This will allow you to choose any device you have available after you register a second device.
You can
+Add another device
on this screen or on the
Duo Self Service Portal
at a later time.
It is highly recommended to add 2 or more devices in case your default device becomes unavailable.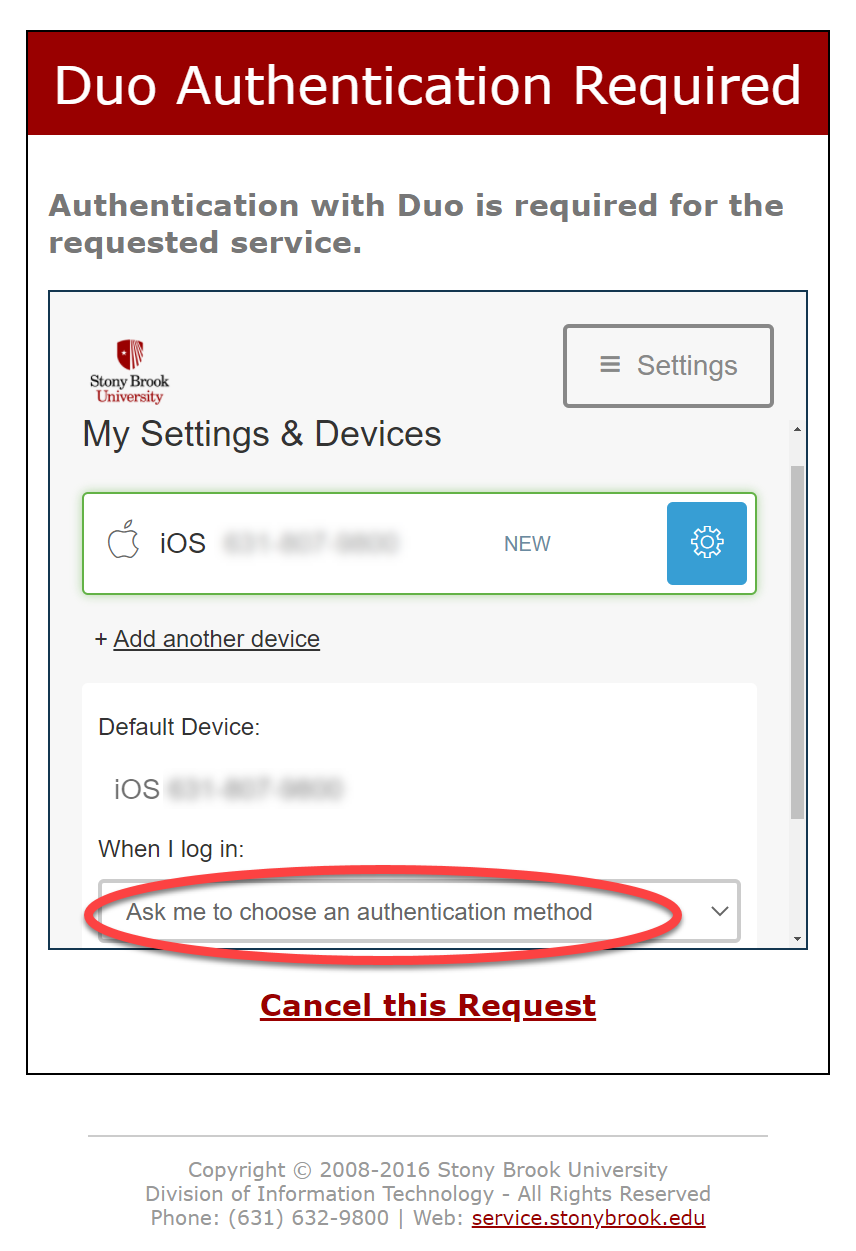 9. When you are finished registering (and adding devices) and your settings are correct, click Save and then Continue to Login.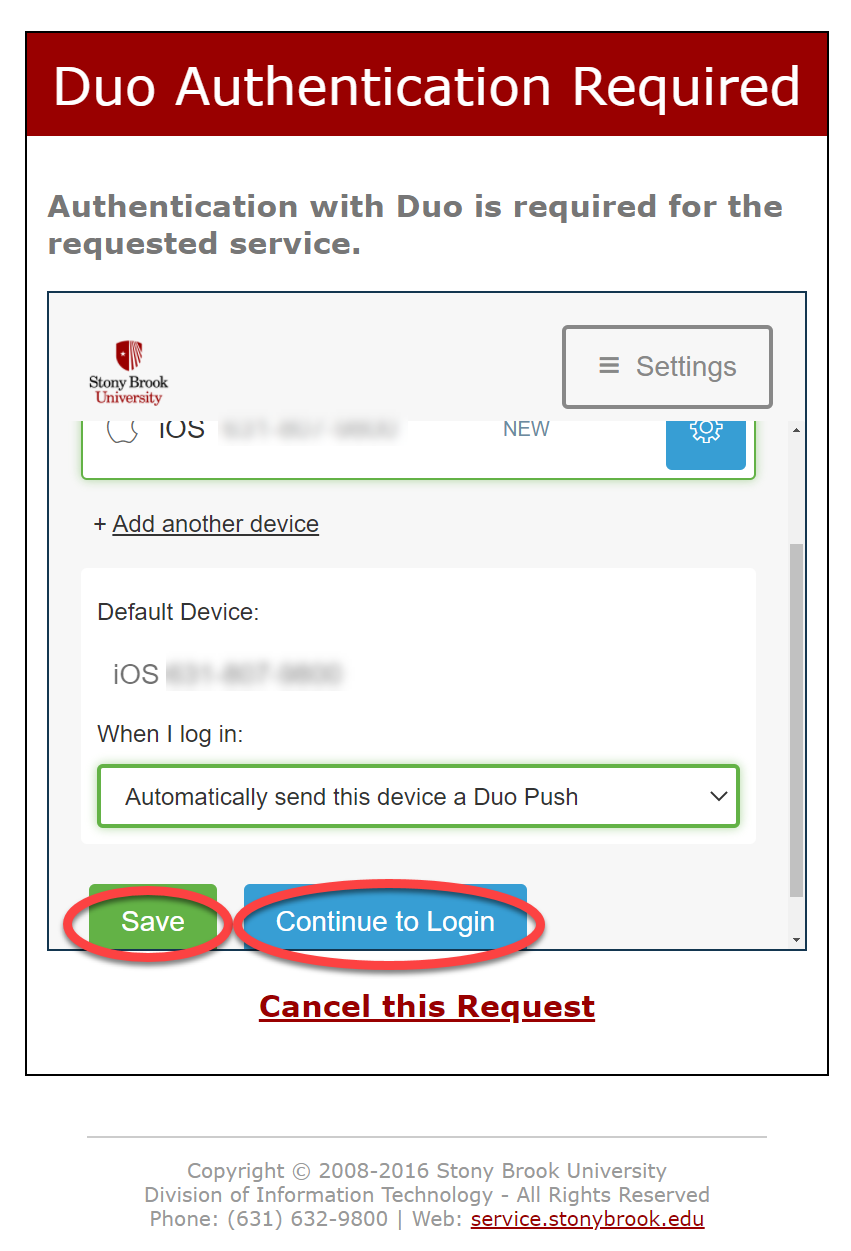 1. You will need your device every time you log into the NetID SSO screen, unless you check off Remember me for 7 days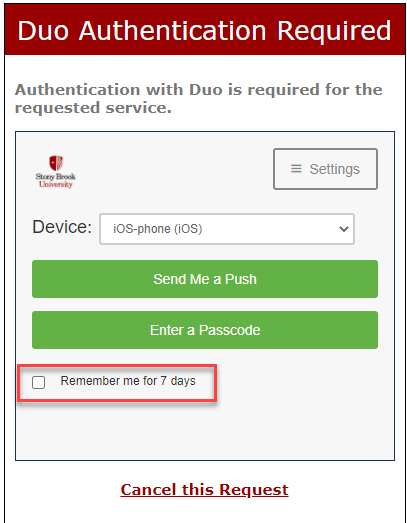 2. When you register more than one device and choose Ask me to choose an authentication method under "When I log in" (step 8 above) you can switch to the device that is available to you. This is quite handy if one of your devices is lost, is updating or is out of battery life.