This KB Article References:
SharePoint
This Information is Intended for:
Clubs, Faculty, Guests, Researchers, Staff, Students, Teaching Assistants
Last Updated:
March 22, 2017
When you
invite
 non Stony Brook users to your site via their email, they will receive a message from the "Microsoft Online Services Team" containing the link to your site.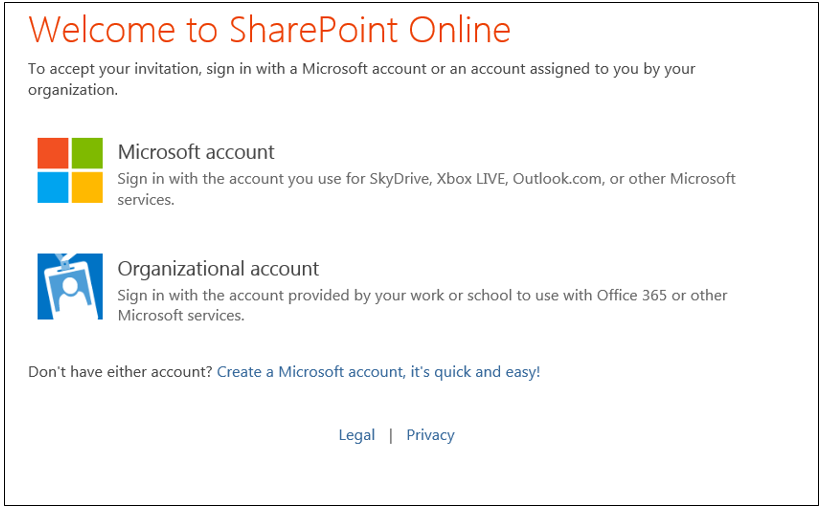 * Upon signing up, they may get an additional email to verify their account.
** If users to not see the Microsoft sign in page, they should clear their cache in their browser by pressing
Ctrl + Shift + Delete on their keyboard.
IMPORTANT:  Be sure to FOLLOW the site, by clicking the follow button. This will allow you to sign into the Office365 portal from any computer:  
p
ortal.office.com
and then find this site in
SharePoint
>
Following