This KB Article References:
SharePoint
This Information is Intended for:
Clubs, Faculty, Guests, Researchers, Staff, Students, Teaching Assistants
Last Updated:
August 11, 2020
Average Rating:
Not Rated
Your feedback is important to us, help us by
logging in
to rate this article and provide feedback.
When you
invite
non Stony Brook users to your site via their email, they will receive a message from the "Microsoft Online Services Team" containing the link to your site.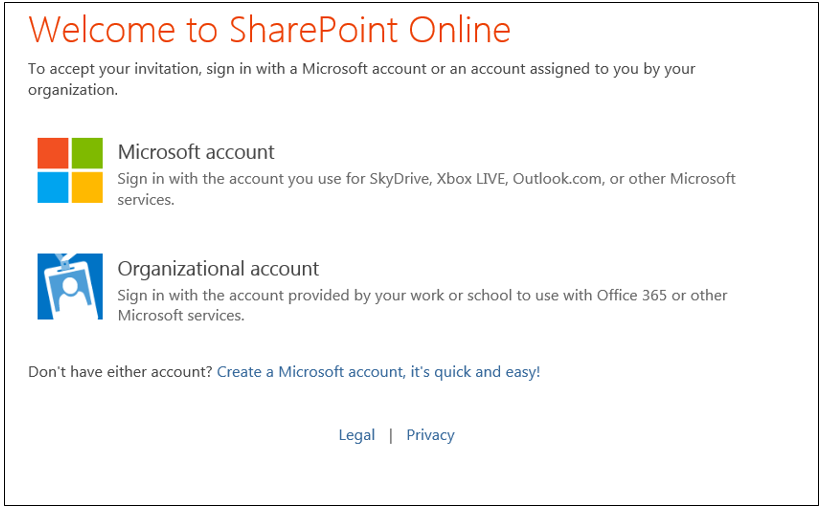 * Upon signing up, they may get an additional email to verify their account.
** If users to not see the Microsoft sign in page, they should clear their cache in their browser by pressing
Ctrl + Shift + Delete on their keyboard.
IMPORTANT: Be sure to FOLLOW the site, by clicking the follow button. This will allow you to sign into the Office365 portal from any computer:
p
ortal.office.com
and then find this site in
SharePoint
>
Following