This KB Article References:
Azure Information Protection (AIP)
This Information is Intended for:
Faculty, Researchers, Staff
Last Updated:
August 11, 2020
Average Rating:
Not Rated
Your feedback is important to us, help us by
logging in
to rate this article and provide feedback.
While looking at your Tracked and Revoked documents, if Your Shared Documents screen shows "No search results found" click the X next to "Showing only documents named:..." to remove the filter and 


to see all of your previously shared documents: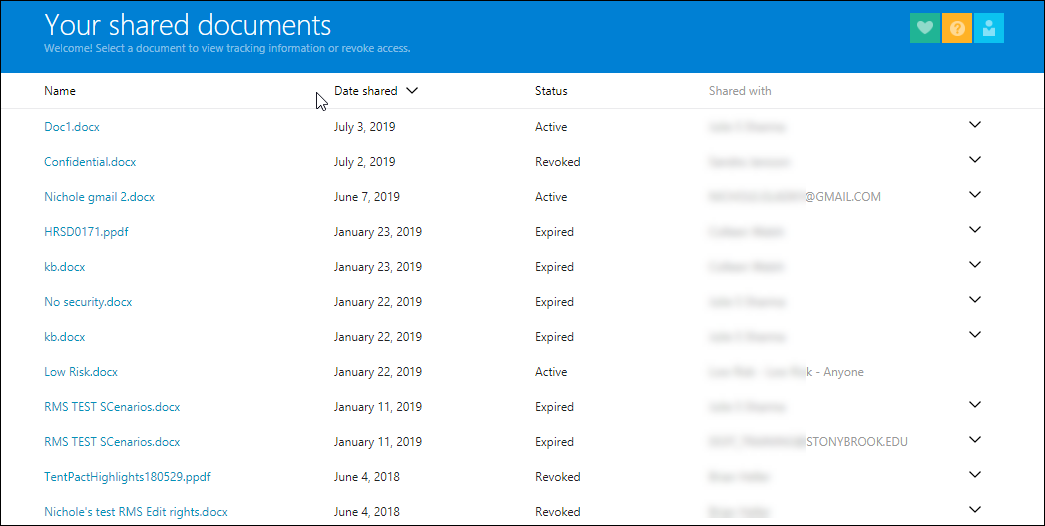 This generally happens when you open a new blank document, workbook or presentation and then go to Protect > Track and Revoke.
A better way to see your protected documents is to sign in to https://track.azurerms.com/ with your Microsoft Account.
See Viewing All Protected Documents in Azure Information Protection (AIP) for more information.