This KB Article References:
Echo360 Lecture Capture
,
Brightspace
This Information is Intended for:
Faculty, Teaching Assistants
Last Updated:
January 20, 2023
Average Rating:
Not Rated
Your feedback is important to us, help us by
logging in
to rate this article and provide feedback.
To embed an Echo360 video inside a module within your course in Brightspace, follow these steps:
Choose which module the video will be embedded in
Click on the text that says "Add a description"

Select the "Insert Stuff" icon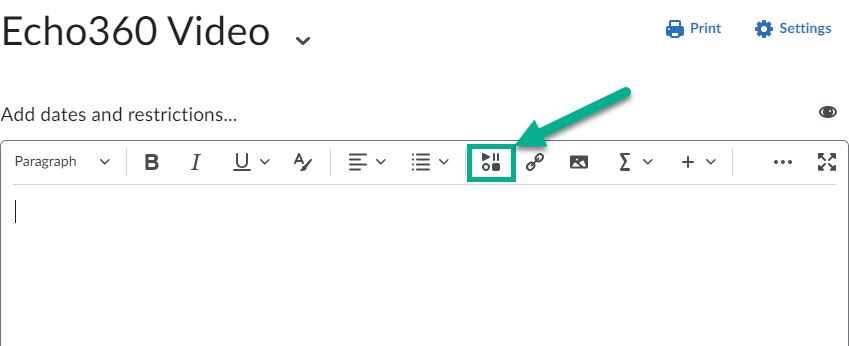 A pop up will appear where you can add links from multiple areas. Find and select Echo360.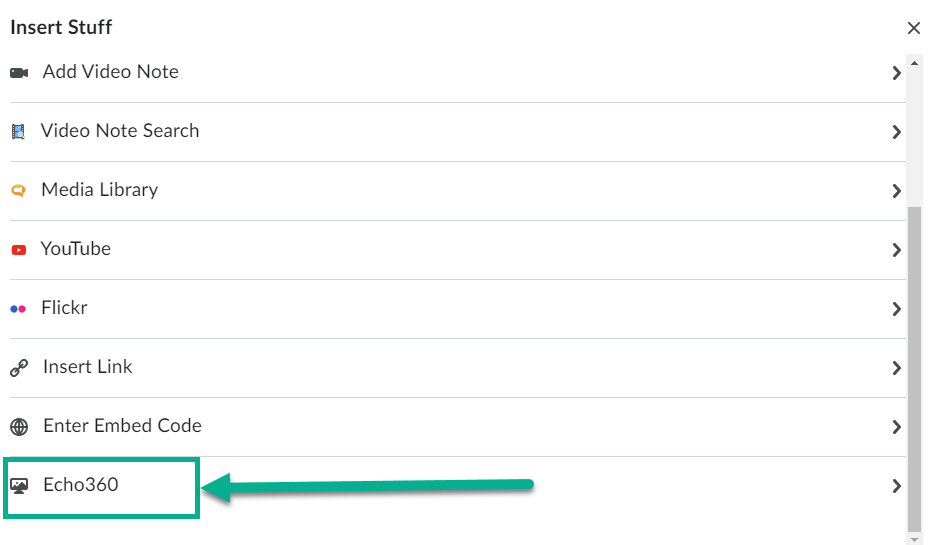 Click on the video you wish to insert and select "Next"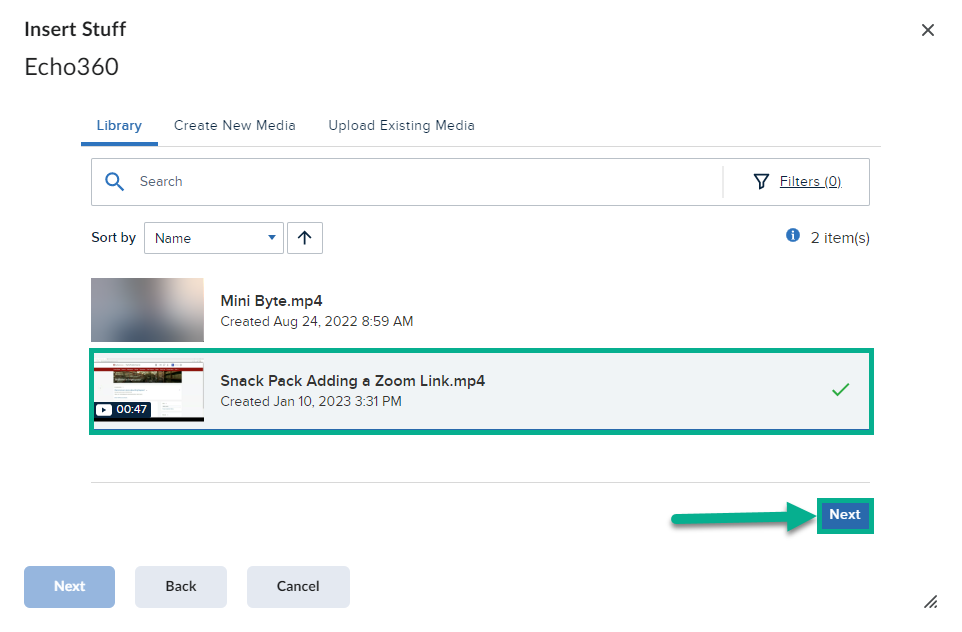 Choose how large you wish the video window to be in the "Size" dropdown, and choose which time to start the video in the "Start At" field
Select "Insert"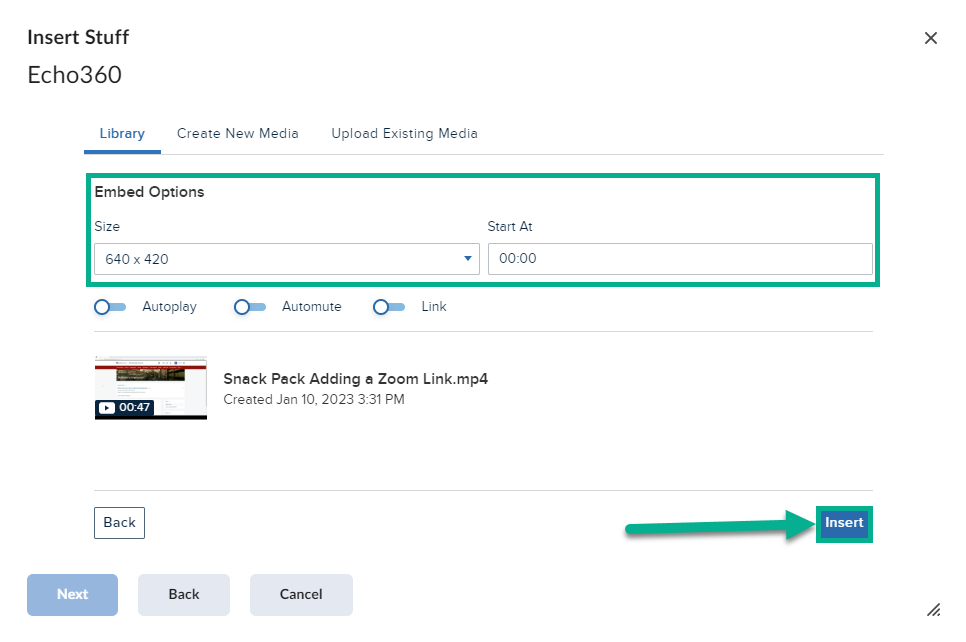 A preview field will appear where you can view your video. Select "Insert" once you are ready to embed, this will close the pop up view.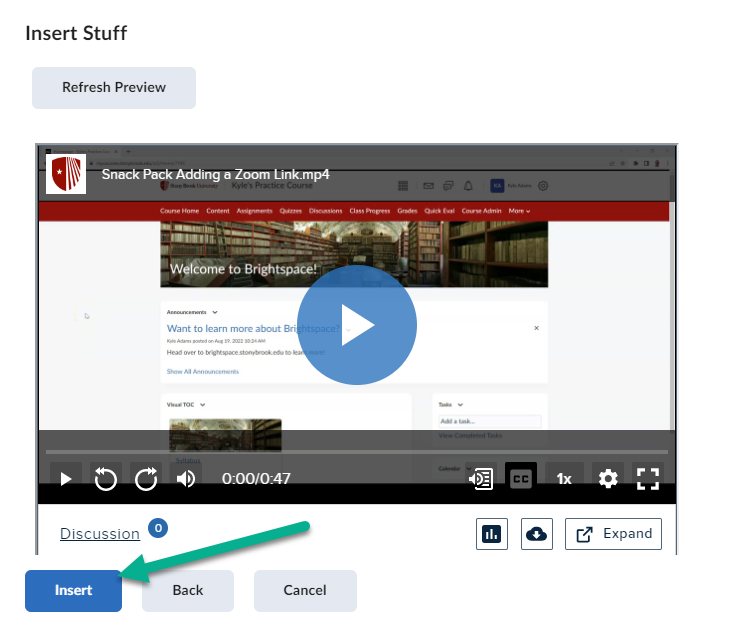 To finish, select "Update" under the textbox for the module