This KB Article References:
Echo360 Lecture Capture
This Information is Intended for:
Faculty, Teaching Assistants
Last Updated:
August 11, 2020
Average Rating:
Not Rated
Your feedback is important to us, help us by
logging in
to rate this article and provide feedback.
Log into Echo360 at stonybrook.edu/echo360
Click on the Courses tab and click on the particular course you would like to edit.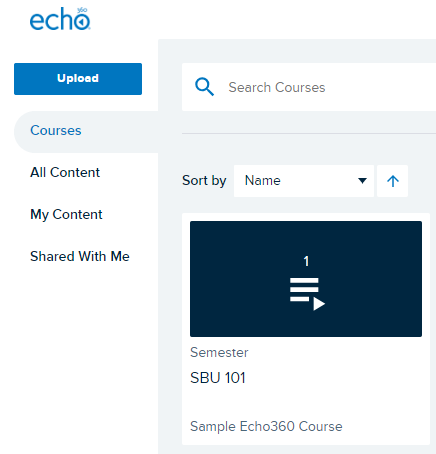 Go to the row for the recording you would like to control the availability of and click on the play button.

In the drop-down menu, click on Availability Settings.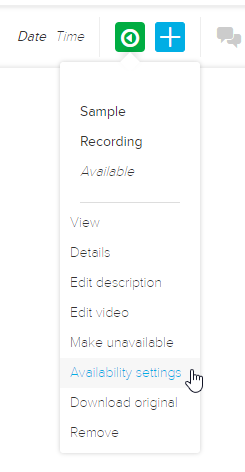 Lastly, choose the availability settings you would like for that recording and click update.