This KB Article References:
Brightspace
This Information is Intended for:
Faculty, Staff, Teaching Assistants
Last Updated:
February 22, 2023
Average Rating:
Not Rated
Your feedback is important to us, help us by
logging in
to rate this article and provide feedback.
You can add private notes that only other graders can see. This can guide and help graduate TAs or other instructors when evaluating coursework.
Click on Grades (top navigation bar). You will see all of your grade columns.
Click the down-pointing arrow in the column you want to grade: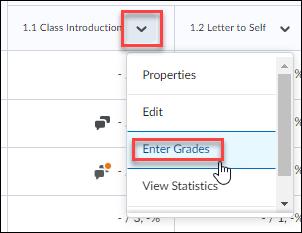 Then you see a Feedback column - click the pencil.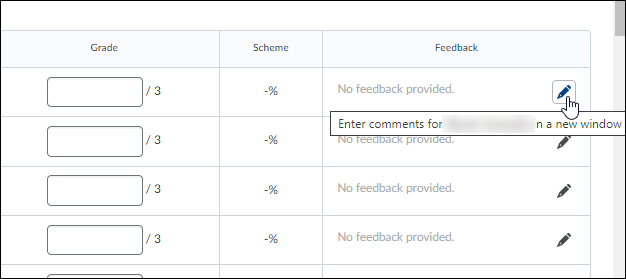 The bottom square is for comments between you and other graders like a Graduate TA. Only other graders can see these comments.