This KB Article References:
SOLAR for Students
This Information is Intended for:
Students
Last Updated:
March 22, 2017
You may set defaults each semester (term) so that you don't have to keep entering them as you navigate in SOLAR.
From the SOLAR Home Page under Security and Personal Data, click User Preferences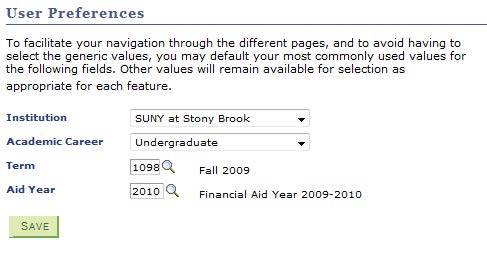 Select the Institution, Academic Career, Term, and Aid Year. Then click Save.