This KB Article References:
Talent Management System (TMS)
This Information is Intended for:
Faculty, Guests, Researchers, Staff
Last Updated:
March 04, 2016
You can print a requistion to have as a hardcopy while reviewing candidates.  You can also print the requisition as a PDF to keep open on another monitor while you review candidates -- this option saves paper!
To print or print to PDF, open the requisition and click on the Print button.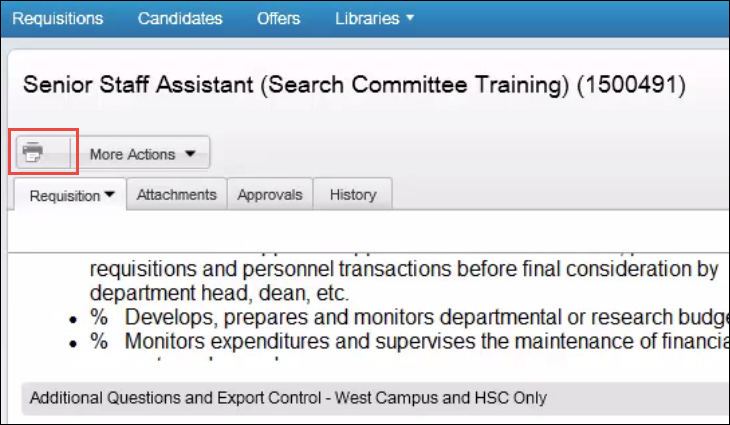 Then deselect the items you don't need to look at while reviewing applicants; otherwise your document will be quite long.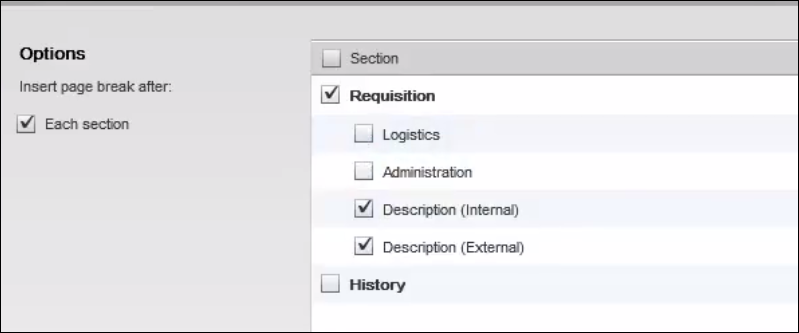 This will create a PDF of the requisition. 
Either move this PDF to another monitor to keep open while you review applicants or print out the PDF by going to File > Print in your PDF application.