This KB Article References:
Zoom
This Information is Intended for:
Staff
Last Updated:
August 30, 2022
Average Rating:
Not Rated
Your feedback is important to us, help us by
logging in
to rate this article and provide feedback.
When there are updates, sometimes we need to sign into the Zoom for Google Add-on.
When working in Google Calendar in particular, you might find that you need to Log In to Zoom for Google Add-on.
If you're already signed into the Google Zoom Add-on and it doesn't work as expected, try signing out, back into, and reauthorizing the Google Zoom Add-on.
Sign/Log in to the Google Zoom Add-on
Watch the video: http://youtu.be/C8OtTVUycGo?hd=1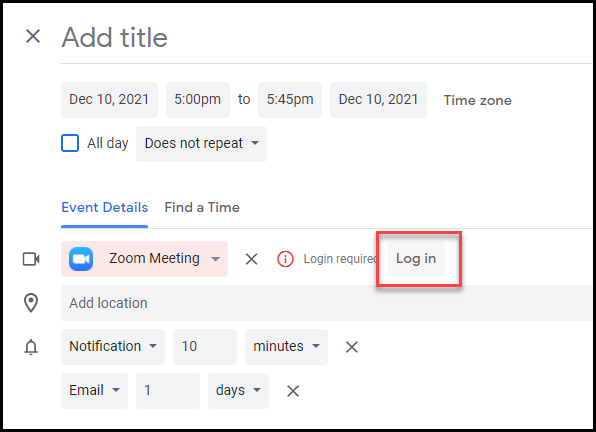 Click Log in.
On the Login page be sure to sign in via SSO

Then on the next page click the Confirm button.

If you do not see the Confirm button you may need to scroll to the bottom to see it.