This KB Article References:
Digication ePortfolios
This Information is Intended for:
Clubs, Faculty, Researchers, Staff, Students, Teaching Assistants
Last Updated:
August 11, 2020
Average Rating:
Not Rated
Your feedback is important to us, help us by
logging in
to rate this article and provide feedback.
How to create a new ePortfolio using New Digication
Go to https://digication.stonybrook.edu and log in using your NetID and NetID password

At this screen, click the Add (+) button next to My e-Portfolios

You should be directed to this screen: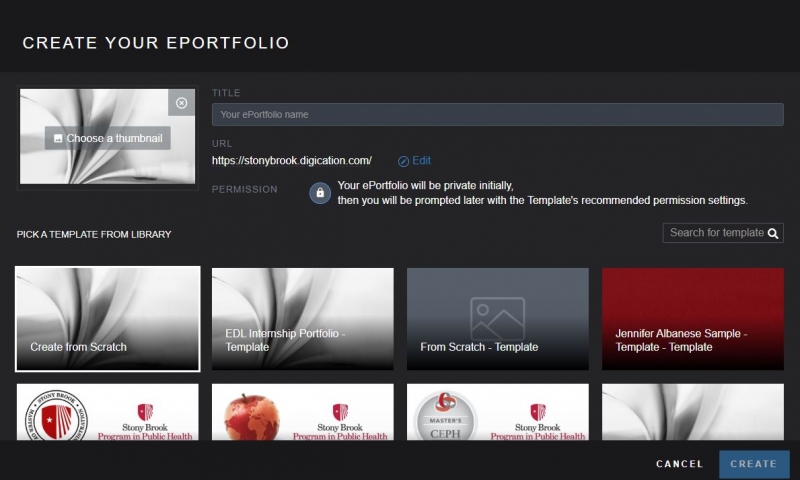 Title your ePortfolio using your full name.

If you are planning on using your ePortfolio to establish your digital presence and have a common name, consider using your middle name in addition to your first and last.

The title of your ePortfolio will automatically become part of your ePortfolio's web address. If you would like a different address, you can change this by clicking on Edit under 'URL.'

You can select a template if you are making the ePortfolio for a specific purpose, or you can start from scratch.

Click blue create button at the bottom.