This KB Article References:
Digication ePortfolios
This Information is Intended for:
Clubs, Faculty, Researchers, Staff, Students, Teaching Assistants
Last Updated:
May 24, 2018
1. After logging into your ePortfolio, click on 'Portfolio Tools' and select 'Settings.'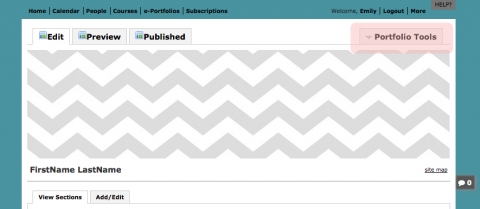 2. Under 'Choose a Theme', click on 'Customize.'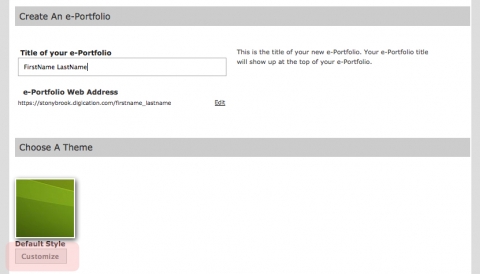 3. Scroll past "Directory Icon" and "Header Image" and check the box to the left of "Page Background". Next, select the box following "Page Background" and select a color. Keep in mind that an excessively bright color may deter visitors from spending time on your ePortfolio.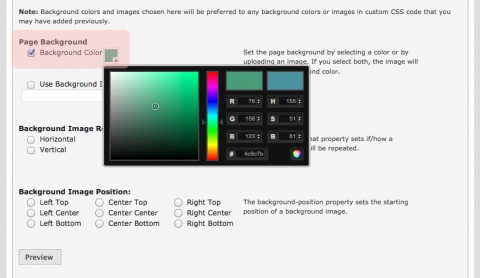 4. Clicking "Preview" will allow you to preview your color choice. When you are satisfied with your color, scroll down to the bottom of the page and click "Save". 
For information on changing text color, click Changing the Text Color