By: Julie Sharma
Last Updated: March 14, 2022
Google is introducing a new, integrated view for Gmail, making it easy to move between applications like Gmail, Chat, and Meet in one unified location on your computer.
What's Changing
The new layout includes the same tools/features Gmail has now, but navigation between them is new:
This interface has a new left-side navigation menu that allows you to easily move between your inbox and important Chat/Spaces conversations, without having to switch between tabs or open a new window. 
For Gmail, you'll now have more room for your list of Mail Labels, and in the coming months, you will see email and chat results when using the Gmail search bar.
Important Note: With the new experience, you will not be able to configure Chat to display on the right side of Gmail.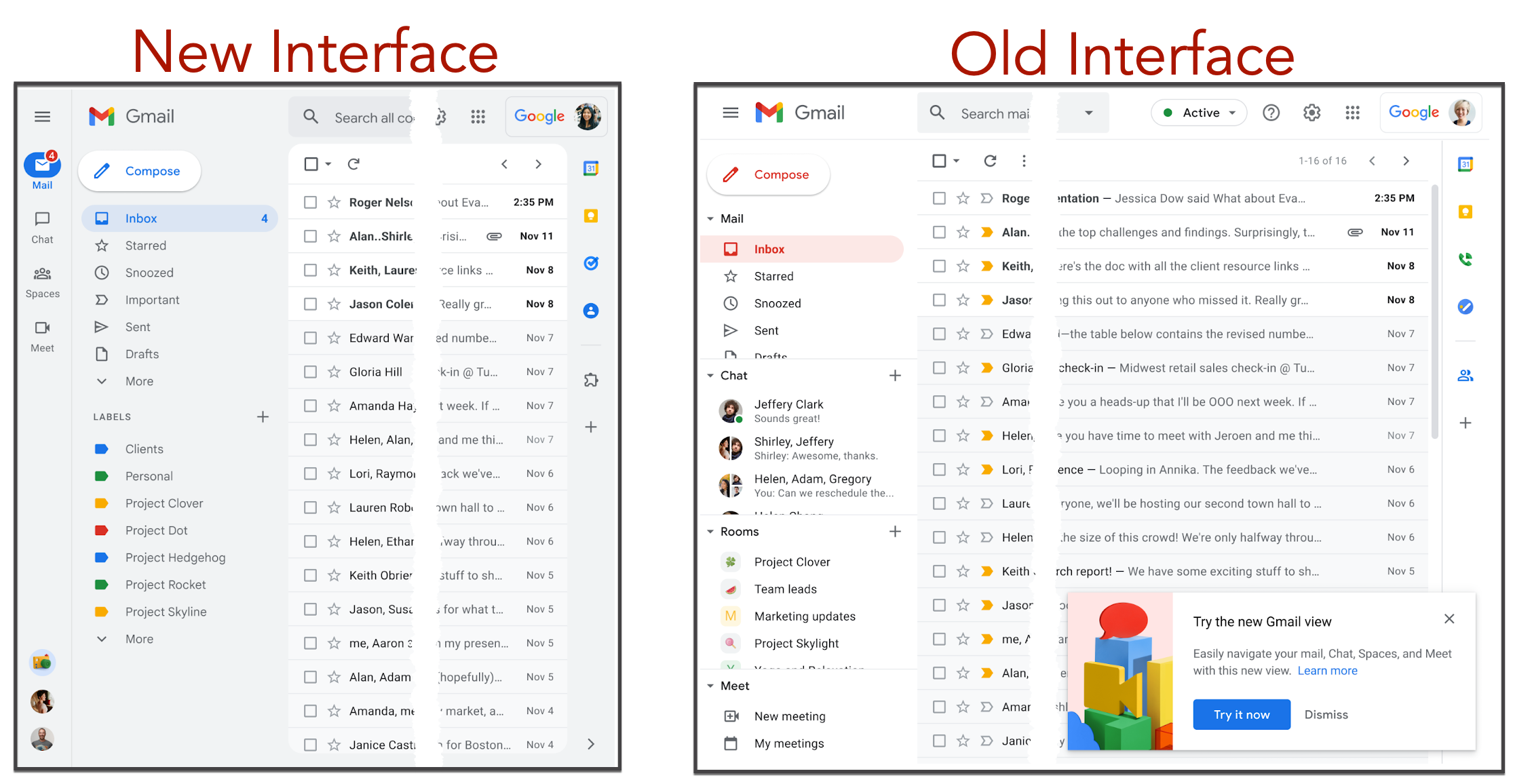 What You Need To Do
Right now, you don't need to do anything, but in the next week or so, you will see a message to opt-in to the new experience. You can revert back to classic view in settings. 
By April 2022, everyone will see the new experience by default, but can revert to classic Gmail via settings. 
Later this spring/summer, the new interface will become the standard experience for Gmail, with no option to revert back.
Learn More or Ask Questions
Learn more about the new interface and watch a video on how it works here. If you have any questions, create a ticket at service.stonybrook.edu or call 631-632-9800.