This KB Article References:
Google Groups
This Information is Intended for:
Faculty, Staff, Students
Last Updated:
March 03, 2021
Average Rating:
Not Rated
Your feedback is important to us, help us by
logging in
to rate this article and provide feedback.
Collaborative inboxes are perfect for managing and tracking queries from customers or co-workers. In a Collaborative Inbox, team members can easily assign and track received messages so you'll know each message is being addressed and no one is duplicating work.
As an example, a team member can take a topic (assigning him/herself as responsible for it), assign a topic to another group member, mark a topic as duplicate, or mark a topic as completed/no action needed.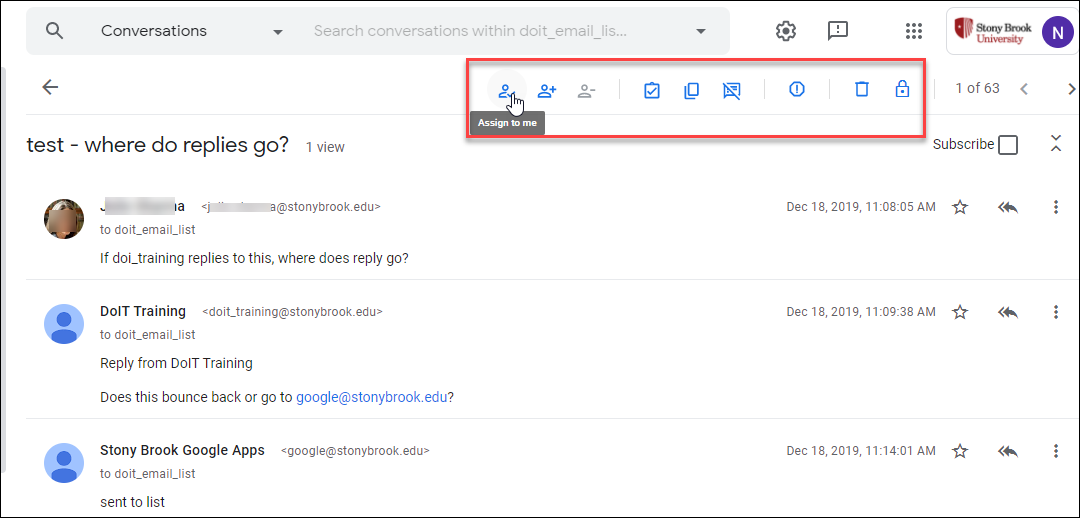 To add collaborative inbox features to your Google Group, see Use a group as a collaborative inbox. To create a new group, Request a Google Group and then add collaborative inbox features.