This KB Article References:
SOLAR for Students
This Information is Intended for:
Students
Last Updated:
August 11, 2020
Average Rating:
Not Rated
Your feedback is important to us, help us by
logging in
to rate this article and provide feedback.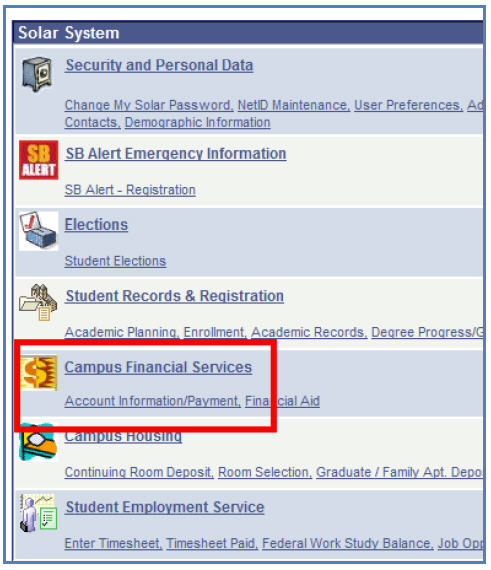 From the SOLAR home page under Campus Financial Services click Account Information/Payment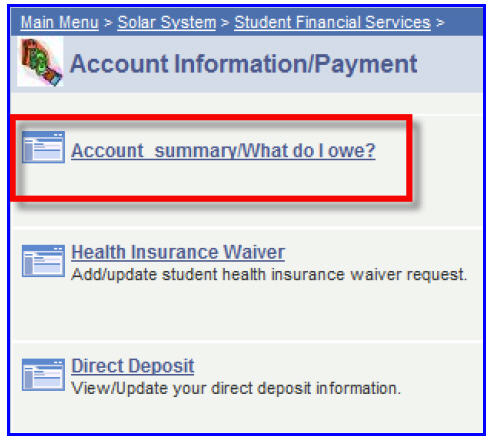 Click Account Summary/What Do I Owe?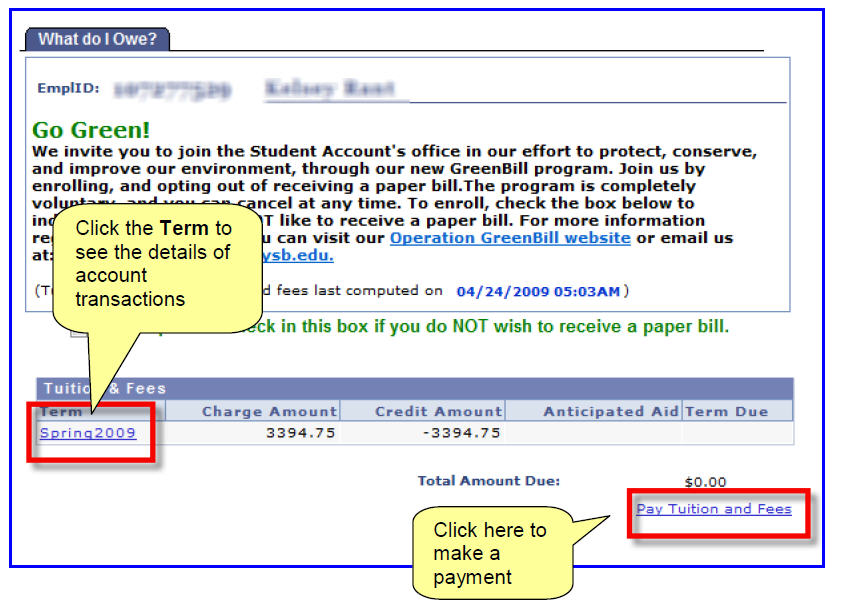 Account Detail
This page displays all charges, payments, disbursed aid and refunds for the selected Term.