This KB Article References:
SOLAR for Faculty & Staff
This Information is Intended for:
Faculty, Staff
Last Updated:
August 30, 2016
Should you need to email all students in your class, we recommend you do so via Blackboard. (https://it.stonybrook.edu/help/kb/send-email-to-students-through-blackboard)
If you prefer to use the email tool in SOLAR, you will need to select fewer than 100 students at a time and send out multiple emails. The "Notify" option found on the SOLAR Class Roster page only works for fewer than 100 students at a time. Lists can be separated as needed and sent multiple times. Below are panel shots of this process.
Step 1:
Step 2: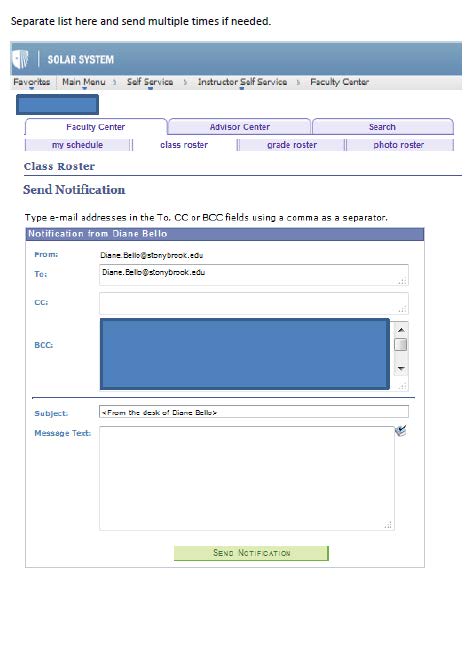 Should you have any questions, please contact Jaime Wicks in the Registrar's Office or TLT's support team at (631) 632-2777.