This KB Article References:
SOLAR for Faculty & Staff
This Information is Intended for:
Faculty, Staff, Students
Last Updated:
August 11, 2020
Average Rating:
Not Rated
Your feedback is important to us, help us by
logging in
to rate this article and provide feedback.

You will find links for advisors under the Academic Advisement heading on the SOLAR home page.
Student Center
To access the Advisee's Student Center click the View My Advisee's under the Academic Advisement heading.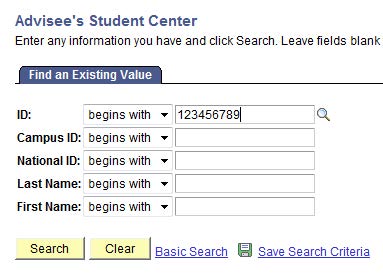 Enter the student's Stony Brook ID number and click Search.
The Student Center allows advisors to view information on one convenient page. It includes both academic and personal information, as well as, data relevant to Holds, To Do's and Enrollment Appointments.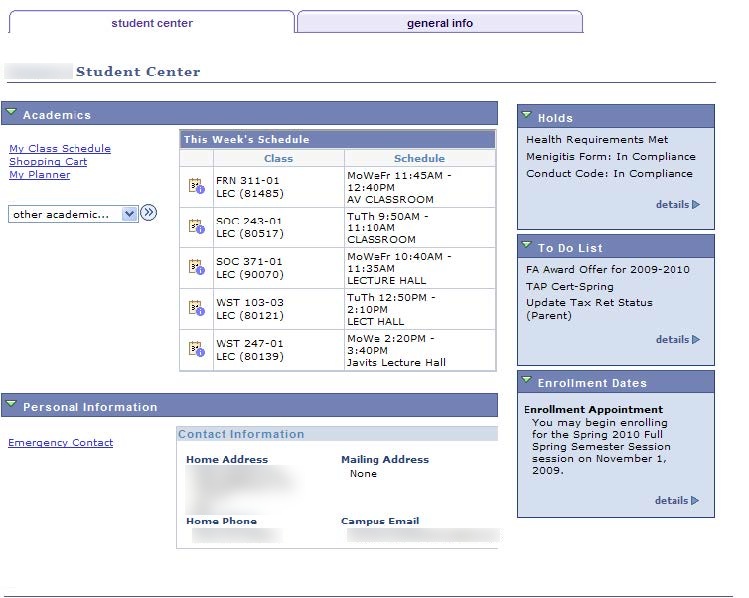 Click the drop down to view:
Course History
Degree Progress Report
Grades
Unofficial Transcript
My Planner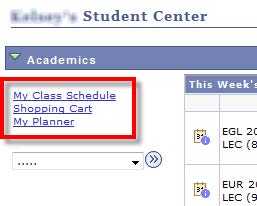 My Planner is a place that students can store courses that they may be interested in taking for the upcoming enrollment period or in a future term. Students choose courses directly from the course catalog.

Click the course description to see the detailed course information: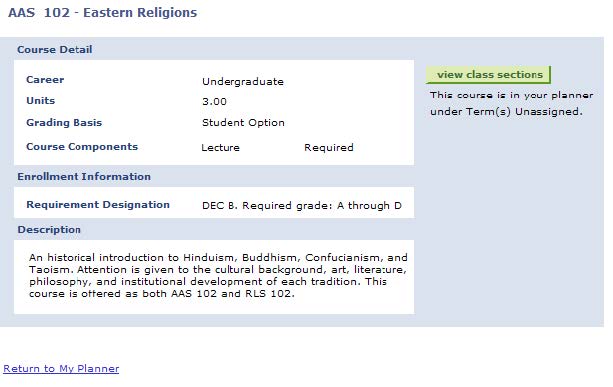 Click View Class Sections to see available sections of the course being offered in the current term: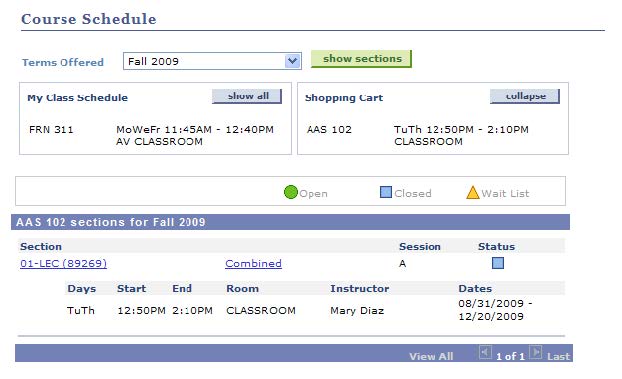 Students can select the desired section and then place the course in a holding term in their Planner so that they may enroll in the future.

Shopping Cart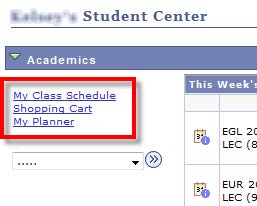 The Shopping Cart contains courses that the student selected to enroll in for the current term. They have not yet enrolled at this point but rather selected courses they might enroll in if available.
Please remind students that this is the case! They must complete their enrollment through the add class option on their SOLAR page.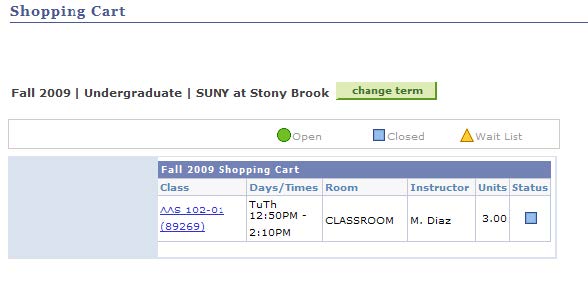 My Class Schedule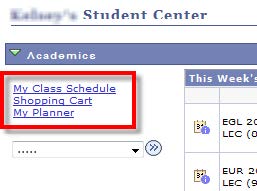 My Class Schedule has two options: a list view and a weekly calendar view (grid style). You can select either by clicking on the display options.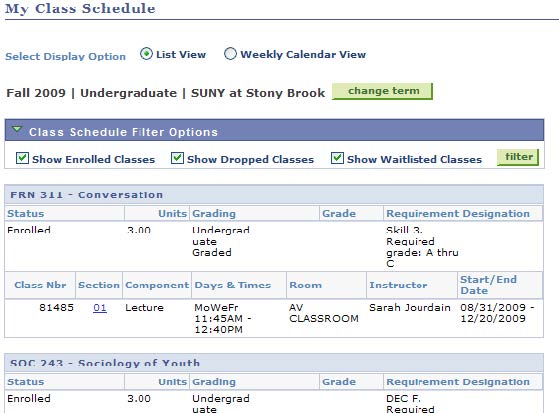 Emergency Contacts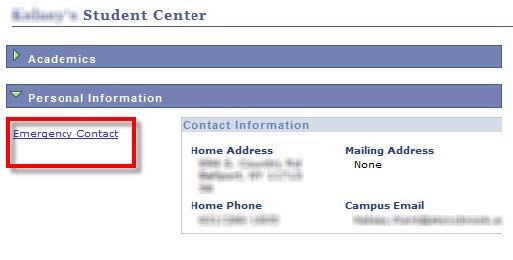 Click the Emergency Contacts link in the Student Center to view the student's emergency contacts.

The General Info Tab
Click this tab to view the student's contact information and Service Indicators (Holds).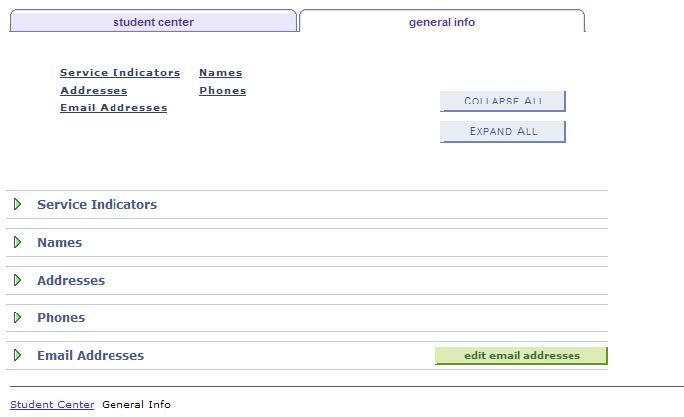 Student Course History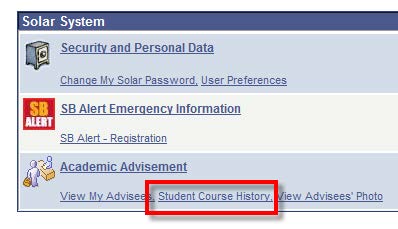 Click this link to access the student's course history list which is sorted by Subject Area for advising purposes.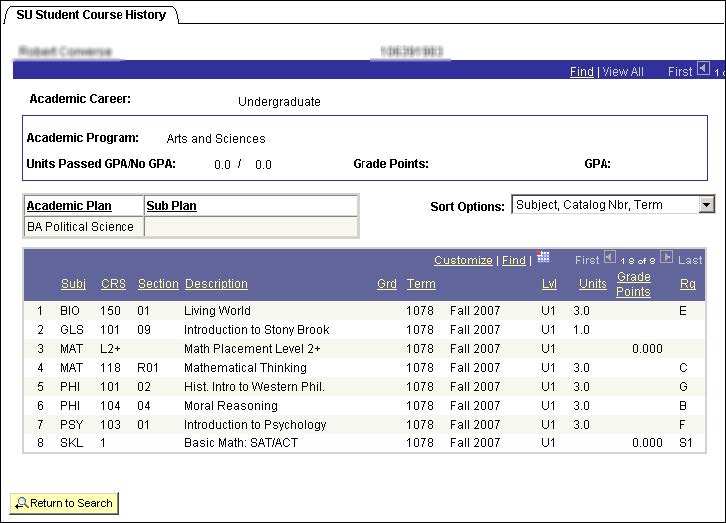 View Advisee's Photo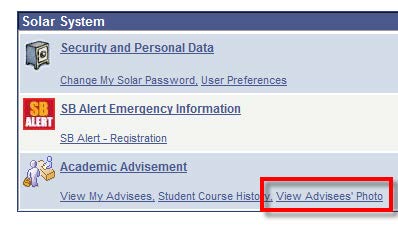 Click this link to access a photo of the student.