This KB Article References:
Symantec Endpoint Protection Antivirus
This Information is Intended for:
Clubs, Faculty, Postdocs, Researchers, Staff, Students, Teaching Assistants
Last Updated:
August 11, 2020
Average Rating:
Not Rated
Your feedback is important to us, help us by
logging in
to rate this article and provide feedback.
Managed machines are updated by DoIT. Everone else should make sure they are running Windows Updates periodically to take care of exploits and make sure their Windows firewall is turned on since some viruses attempt to turn it off.
Windows:
To turn on your Windows firewall (or make sure it's on), press the Windows key on your keyboard and type "firewall" > choose Check Firewall Status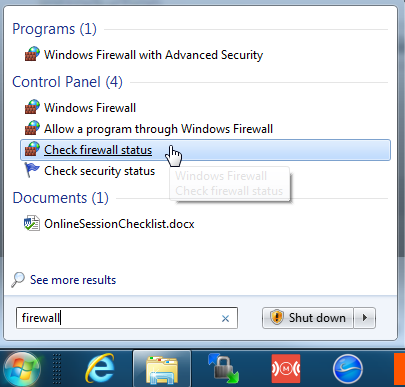 Mac:
To turn on your Mac firewall (or make sure it's on), click on the Apple at the top left of your screen and choose System Preferences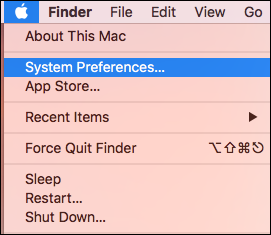 Click Security & Privacy

Click Firewall and make sure it's turned on.