This KB Article References:
BI Launch Pad (formerly InfoView)
This Information is Intended for:
Last Updated:
June 07, 2023
Average Rating:
Not Rated
Your feedback is important to us, help us by
logging in
to rate this article and provide feedback.
BI Launch Pad is an application that allows users to access business-critical documents via the web. We are currently using this as a Crystal Reports Viewer.
Log on Screen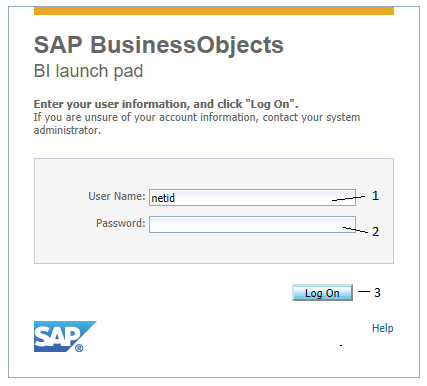 Type in your SUNYSB.EDU NETID
Type in your NETID password
Click Log On