This KB Article References:
SOLAR for Faculty & Staff
,
Blackboard
This Information is Intended for:
Faculty, Postdocs, Staff, Teaching Assistants
Last Updated:
December 17, 2021
Average Rating:
Not Rated
Your feedback is important to us, help us by
logging in
to rate this article and provide feedback.
Blackboard is the preferred system for sending email to students since it does not display the email addresses.   In the event that Blackboard is not available AND you need to contact your students, you can download an Excel spreadsheet of your students that will contain a column of their Stony Brook email addresses.
Step 1:   Log into SOLAR with your EMPL ID# and your SOLAR password
Step 2:  Select Faculty Center in the Instructor Self Service Section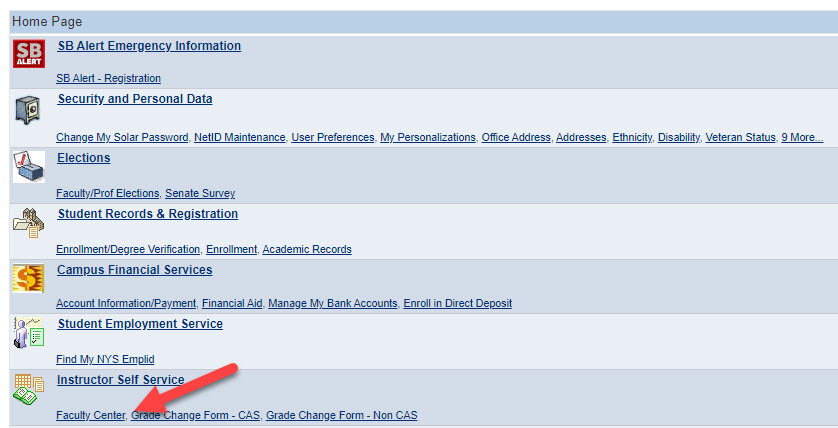 Step 3: Click the "people icon" next to the class that you want to email.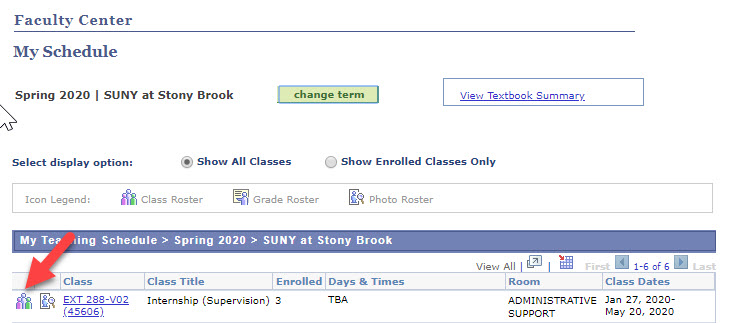 Step 4:  Your course roster will appear (see below) ...    Select the download class roster button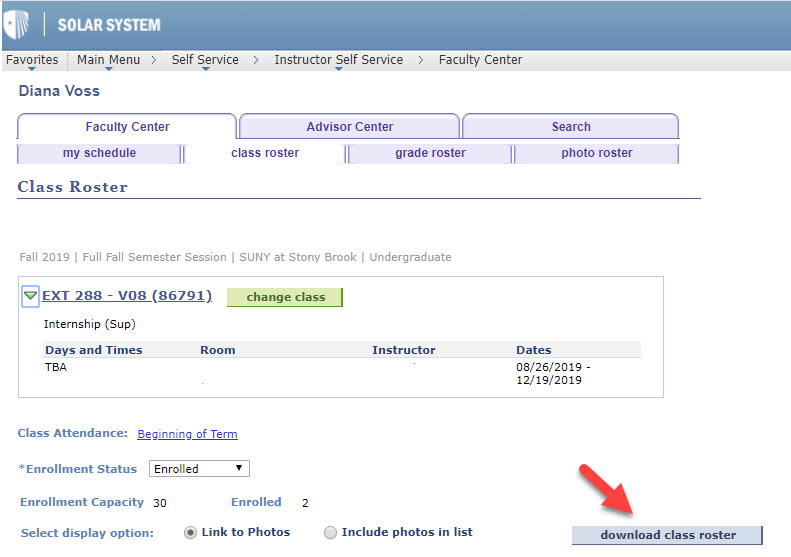 Step 5:  An excel  file  will download to your computer and should be available in your Download folder.    We recommend you rename your course, including term, i.e.:   Spring20_Ext288.xlsx so that you can find it later in a secure folder on your computer. 
Step 6:   Open the file and  copy and paste the email addresses into  the Bcc field  (** eMail addresses are FERPA Protected **)  in your Google Mail (or Outlook)   
Step 8:    If  you are using a shared computer, save to your Google Drive  and remove the file from your Downloads folder.   Make sure you empty the trash so that others cannot access the file.