This KB Article References:
SOLAR for Faculty & Staff
This Information is Intended for:
Faculty, Staff
Last Updated:
August 11, 2020
Average Rating:
Not Rated
Your feedback is important to us, help us by
logging in
to rate this article and provide feedback.
The following documentation shows you how to find your paycheck in SOLAR. However, if you do not see the link Payroll and Compensation under For Employees on the SOLAR homepage, then you should contact Human Resources: http://www.stonybrook.edu/hr/contact/
How do I view my paycheck in SOLAR?
1. Log into SOLAR with your Stony Brook ID number and password at www.stonybrook.edu/solar
2. In the For Employee section, select Payroll and Compensation.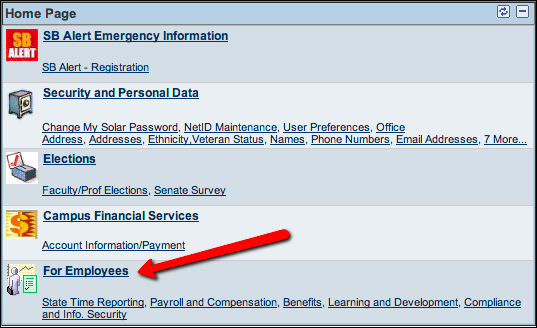 The Payroll and Compensation menu offers two options:
View State Paycheck Summary is a summary of your paychecks. You can see up to 103 entries.. This feature allows you to look at an individual paycheck.
View Paycheck provides a pdf file of your actual pay stub.
3. Select the option by clicking on View State Paycheck Summary or View Paycheck.

View State Paycheck Summary:
Paycheck Summary shows a list of paychecks with the most recent on top.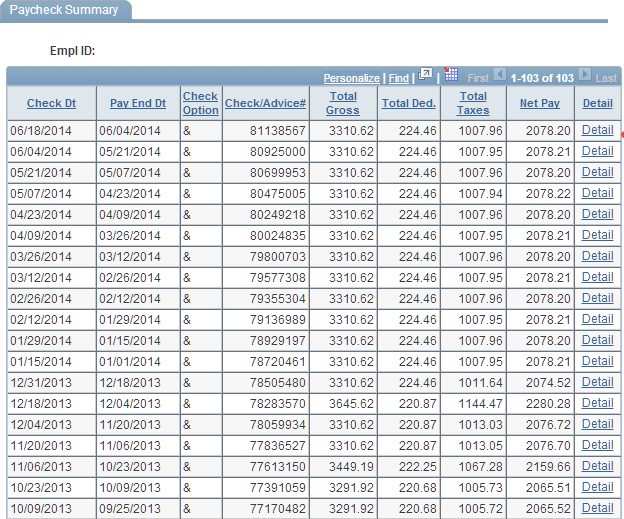 4. Click Detail to view more information for a particular payroll period.

Expanded Detail View: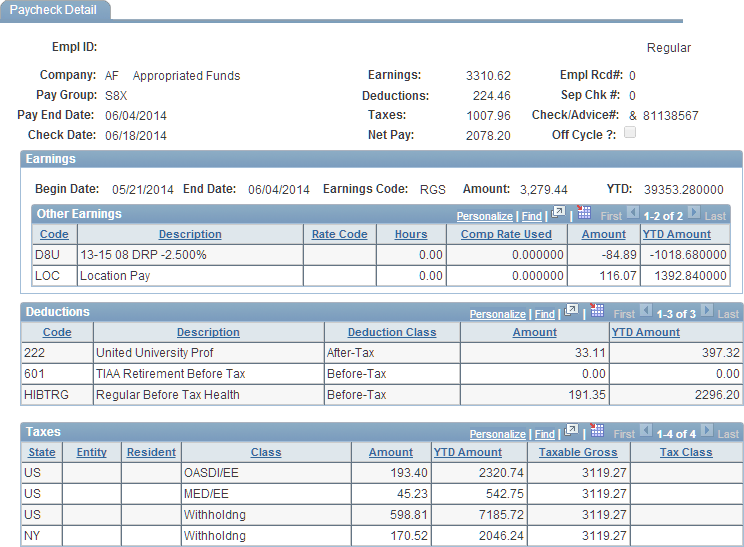 ---
To view your Paycheck as a PDF go back to the Home page:

---
View Paycheck as a PDF:
1. On the home page, click Payroll and Compensation under the For Employees section.
2. Select View Paycheck.

3. Click the Check Date you want to view and a PDF will open momentarily: