This KB Article References:
SOLAR for Faculty & Staff
,
SOLAR for Students
This Information is Intended for:
Faculty, Staff, Students
Last Updated:
August 11, 2022
Average Rating:
Not Rated
Your feedback is important to us, help us by
logging in
to rate this article and provide feedback.
Time sheets must be entered each day worked for Student Assistants and Federal Work Study Students.
Log into Solar
In the Student Employment Service section, click on Enter Timesheet

Select a Department if you are working in more than one, otherwise click Search.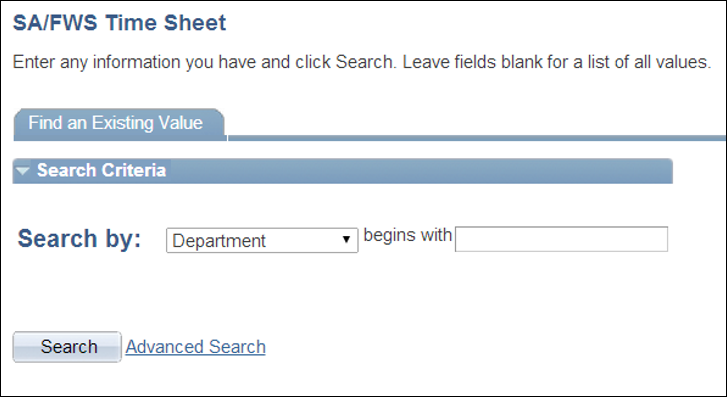 Enter the day and time. Then click Save.
To add or remove a row, click the + or - buttons.