This KB Article References:
SOLAR
,
SOLAR for Faculty & Staff
,
SOLAR for Students
This Information is Intended for:
Faculty, Staff, Students
Last Updated:
January 19, 2023
Average Rating:
Not Rated
Your feedback is important to us, help us by
logging in
to rate this article and provide feedback.
SB Alert Emergency Information
Make sure you tell us how to alert you when there's an emergency, immediate threat or impending situation on campus. The system can send a voice message, an alphanumeric page, email or text message to all of the devices that you enter on this page.
From the SOLAR Home Page, under SB Alert Emergency Information, click SB Alert – Registration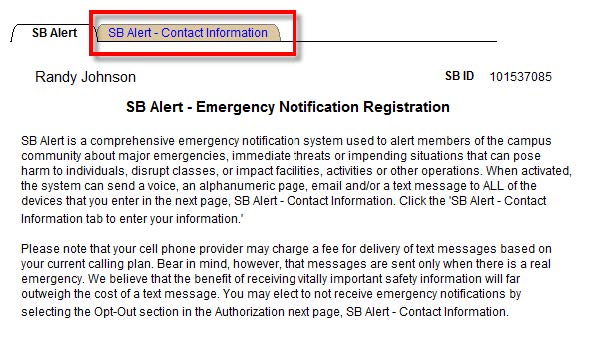 After reading the information, click the SB Alert-Contact Information tab.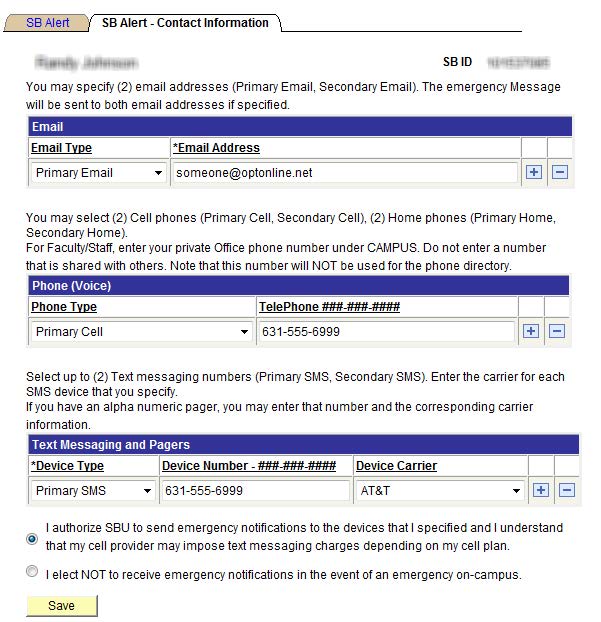 Follow the instructions to add email address, phone and text messaging/paper numbers that you would like emergency alerts to be sent to. Or elect not to receive these alerts. Click Save.