SB Alert Emergency Information
Make sure you tell us how to alert you when there's an emergency, immediate threat or impending situation on campus. The system can send a voice message, an alphanumeric page, email or text message to all of the devices that you enter on this page.
 From the SOLAR Home Page, under SB Alert Emergency Information, click SB Alert – Registration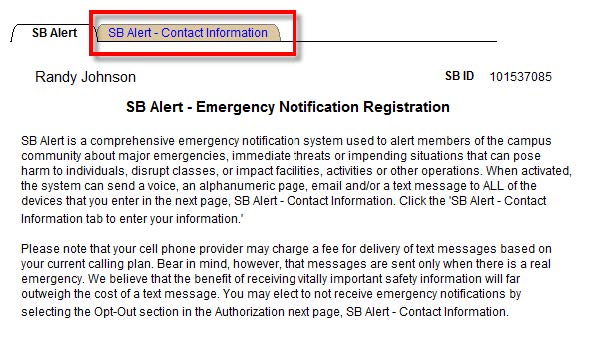 After reding the information, click the SB Alert-Contact Information tab.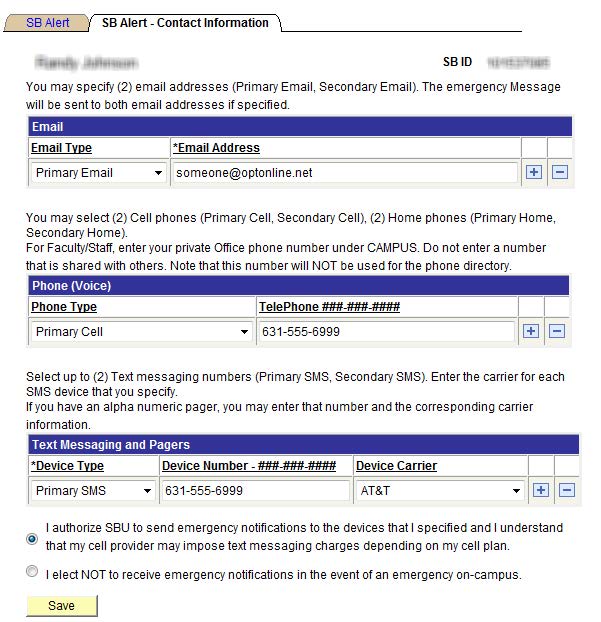 Follow the insturctions to add email address, phone and text messaging/paper numbers that you would like emergency alerts to be sent to. Or elect not to receive these alerts. Click Save.