This KB Article References:
Zoom
,
Zoom for Students
This Information is Intended for:
Students
Last Updated:
June 28, 2021
Average Rating:
Not Rated
Your feedback is important to us, help us by
logging in
to rate this article and provide feedback.
1. Make sure your Zoom Application is updated to at least 5.7.0
2. Go to the Zoom Web Portal at https://stonybrook.zoom.us
3. Click on Profile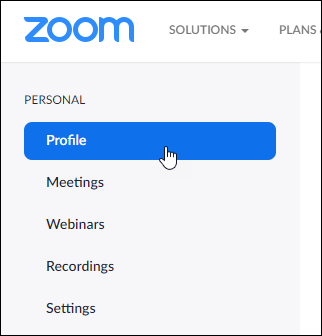 4. Edit your Profile:


5. Enter your pronouns in the Pronoun field.