This KB Article References:
SOLAR for Students
This Information is Intended for:
Students
Last Updated:
August 11, 2020
Average Rating:
Not Rated
Your feedback is important to us, help us by
logging in
to rate this article and provide feedback.
My Planner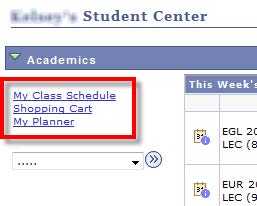 My Planner is a place that students can store courses that they may be interested in taking for the upcoming enrollment period or in a future term. Students choose courses directly from the course catalog.

Click the course description to see the detailed course information: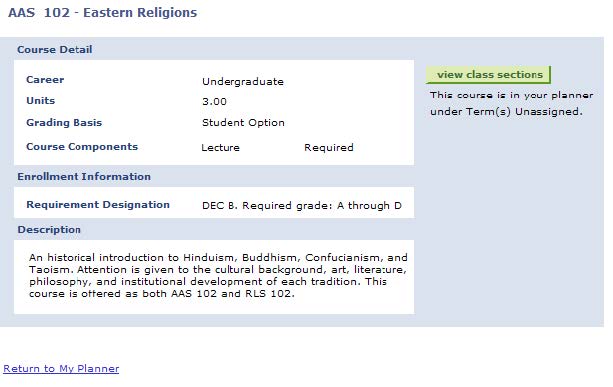 Click View Class Sections to see available sections of the course being offered in the current term: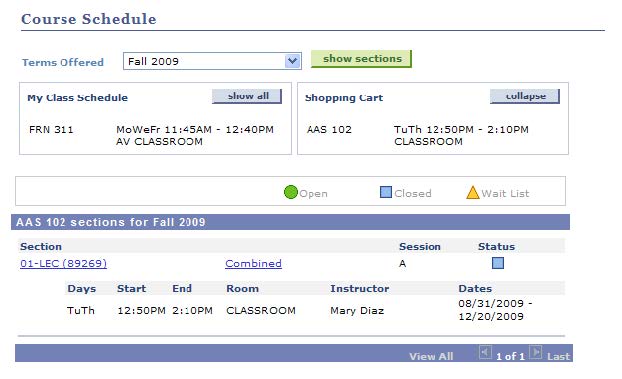 Students can select the desired section and then place the course in a holding term in their Planner so that they may enroll in the future.