Microsoft Visio
Microsoft Visio is a visualization software that allows IT and business professionals to explore and communicate complex information.
How to Obtain This Software
Faculty & Staff
Faculty and Staff can purchase Microsoft Visio under the Microsoft Select License for University and Hospital Owned Machines only.
This Software is Available for Use in the Following Labs
- The Central Reading Room has 46 available Windows PC's, 4 available printers with Pharos Release Stations supported by DoIT.
- Reading Room schedules reflect only DoIT student assistants & printer availability
- Printers close down 30 minutes earlier than the Library schedule
The Melville Library - North Reading Room has 42 available Windows PC's, 3 available Pharos Release Stations and 2 Scanners, supported by DoIT.
- The Main Library SINC Site has 105 available Windows PCs with 6 available scanners, 20 available iMacs with 2 scanners.
- There are 4 available printers with a pharos release station.
- Plus 5 available Windows walk-up PC's with direct printing and 1 walk-up Mac printing station.
- A Consultant is always available to assist with technical and printing issues.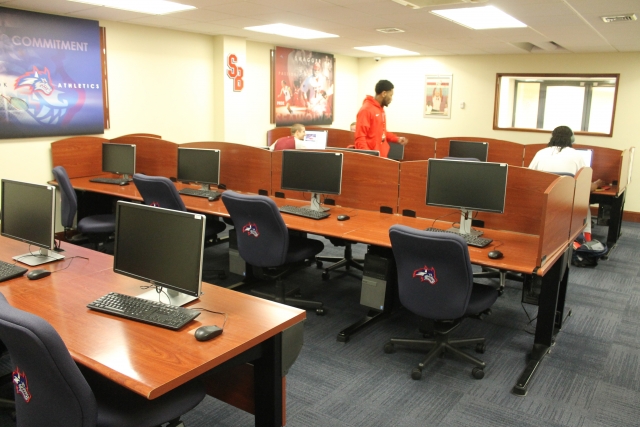 The Sports Complex SINC Site (Goldstein Center) has 24 Windows PC's and one printer with a Pharos release station.