MATLAB
MathWorks produces mathematical computing software for engineers, scientists, mathematicians, and researchers. MATLAB, the language of technical computing, is a programming environment for algorithm development, data analysis, visualization, and numeric computation.
Frequently Asked Questions
This Software is Available for Use in the Following Labs
- The Melville Library - Central Reading Room has 15 available (46) Windows PC's, 2 available (4 )- Printers with Pharos Release Stations supported by DoIT.
- Reading Room schedules reflect only DoIT student assistants & printer availability
- Printers close down 30 minutes earlier than the Library schedule
Closed 11/25-11/27 for Thanksgiving. Please see adjusted hours.
The Melville Library - North Reading Room has 22 available (42) Windows PC's, 1 available (3) Pharos Release Stations and 2 Scanners, supported by DoIT.
Closed 11/25-11/27 for Thanksgiving. Please see adjusted hours.
- The Main Library SINC Site has 105 available Windows PCs with 6 available scanners, 20 available iMacs with 2 scanners.
- There are 4 available printers with a pharos release station.
- Plus 5 available Windows walk-up PC's with direct printing and 1 walk-up Mac printing station.
- A Consultant is always available to assist with technical and printing issues.
Closed 11/24-11/27 for Thanksgiving. Please see adjusted hours.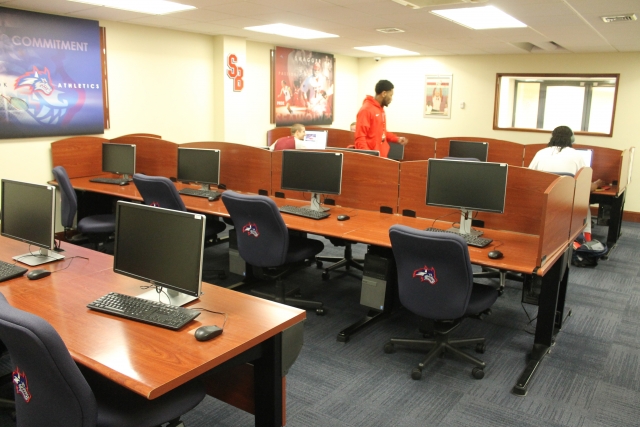 The Sports Complex SINC Site (Goldstein Center) has 24 Windows PC's and one printer with a Pharos release station.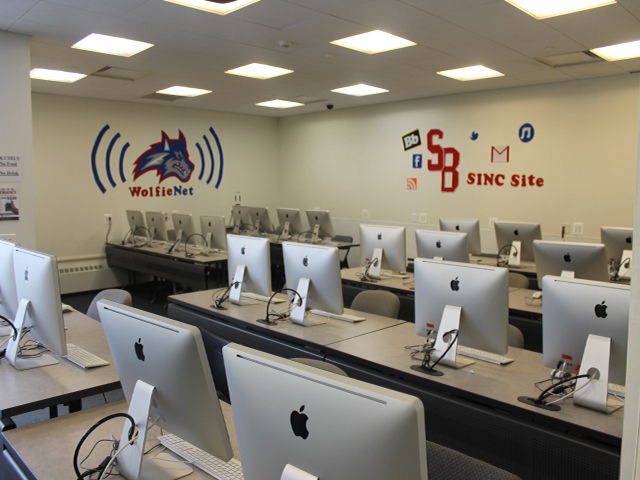 The Tabler Center computer lab is open the same hours of operation as the building. Check their web page for current hours.
The Undergraduate Colleges Centers are open for reservations only during the summer. Regular hours of operation resume in the Fall semester. *In order to request a space, please log in to your 25Live account.
Request Support
In order to ensure your request gets routed to the right group, all issues related to obtaining, installing or using this software must be submitted through the ITSM System.
Submit ITSM Ticket