Institutional Hardware Purchasing
Looking to get new hardware? There are plenty of different hardware options available so read below for more information or contact Customer Engagement & Support to help you find the perfect option.
Recommendations and support for West Campus.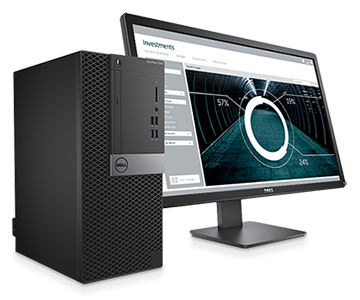 The Dell Optiplex handles all the daily campus computing needs, from casual web browsing and official Stony Brook University web services, to office work and email communications. The basic system covers most uses, but if you need a little bit more there are plenty of customization options.
Our upgrade guide has detailed explanations of what each component upgrade does for you.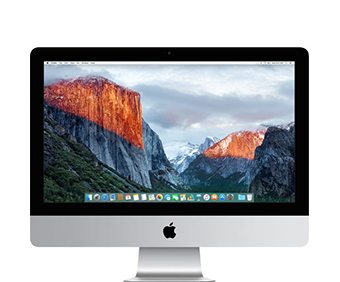 21.5-inch iMac
The iMac provides an all-in-one solution with its high resolution display, variety of ports, and included peripherals. It contains more than enough computing power to get any and all work done and does so in a simple package. The included Productivity Apps let you get to work immediately, and the iOS integration means you never miss a thing whether you are at your desk or away from the keyboard.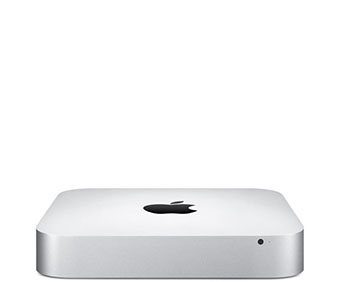 Mac Mini
If you are not looking to spend a lot, the Mac Mini provides good performance at a reduced cost with the performance of a desktop packed into a small space. The Mac Mini does not come with peripherals so any screens, mice, and keyboards will have to be provided.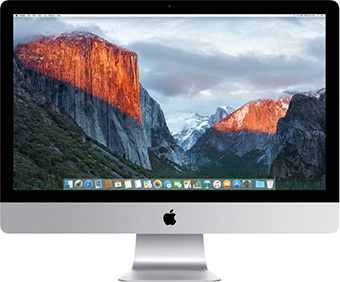 27-inch iMac
Looking for more? The 27-inch iMac crams more detail into an all-in-one package with its built-in 5K Retina display. With all the features of the 21.5-inch iMac, this one cuts no corners with its larger display, much faster processor, and a dedicated graphics unit.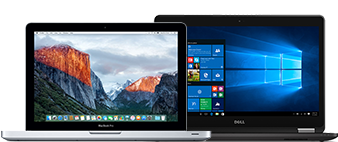 Balanced
Macbook Pro 13" / Dell Latitude 14"
The perfect blend of portability and power, the Macbook Pro 13" and the Dell Latitude 14" offer a great mobile computing experience without compromising in performance, providing a complete all-around package.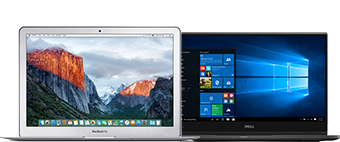 Ultraportable
Macbook Air 13" / Dell Latitude 13"
The Macbook Air and the Dell Latitude 13" provide small, light, and easy-to-carry options that still get your work done whenever, wherever.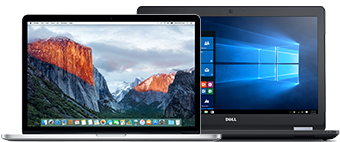 Desktop Replacement
Macbook Pro 14" or 16" / Dell Latitude 15"
For the power user looking for a laptop, the Macbook Pro 14" or 16" and the Dell Latitude 15" prioritize power over portabiilty, adding on some bulk and weight for a larger screen and more powerful components.
For phone and tablet recommendations please contact Customer Engagement & Support for assistance. A technician will work with you to determine your needs and identify the supported device that will best meet them.  
Recommended desktops, laptops, and tablets are available on Wolfmart. To purchase one of these recommended devices, please contact your departmental administrator (Dean, Chair, Director, VP Coordinator, etc.) who is responsible for coordinating departmental equipment purchases through Procurement. Please be advised of Procurement's Campus Wireless Equipment Policy.
If your requirements are not met by these recommendations please contact Client Support via phone at (631) 632-9800 or at http://service.stonybrook.edu/portal for assistance.
East Campus Users Please Note:
Stony Brook Medicine has its own set of recommendations and supported systems when it comes to purchasing desktop and laptop computers, printers, scanners, and mobile devices.
There are many different parts that can be upgraded in a computer so it's important to know what each upgrade means to get the right possible configuration for your needs.
Upgrading the CPU is like upgrading the brain of a computer. The CPU is where all the work gets done so any programs that do a lot of calculation such as compiling programs or any financial/scientific modeling will get a lot out of a stronger CPU.
Upgrading the RAM is like getting a bigger desk; having more RAM means that your computer can handle large amounts of data, such as large, complex spreadsheets with plenty of data, high resolution photos, and a large number of programs or internet browser tabs at once.
SSDs and hard drives are the storage component of a computer; it's where the computer's operating system, programs, and all of your documents are stored on your computer. Hard drives generally have large sizes and can hold a lot of data but they can take some time to load or save any information. SSDs, on the other hand, are very fast and can save and load information much faster than a hard drive, but they are more expensive and come in smaller sizes.
Upgrading the video card increases a computer's ability to perform complex photo or video editing; a stronger card helps with viewing any 4K video content and making high-definition videos.
Upgrading monitors by getting a higher resolution monitor or getting a second monitor is great for anyone who wants to see and cross reference a lot of information quickly. Another monitor needs more physical desk space but generally increase productivity by keeping multiple windows visible at once.
There are no additional resources available for this service.