Institutional Printer Recommendations
Desktop B/W Printer
HP LaserJet Managed E60165 series
Print only

Up to 65/61 pages per minute (ppm)

4.3-inch (10.9 cm) color graphics display with touchscreen

Cartridge yield: Black: ~50,000 pages
Accessories Available under the SUNY Contract
LaserJet 550-sheet Paper Tray (L0H17A)
LaserJet 2100 Sheet Paper Tray (L0H18A)
LaserJet Printer Stand (L0H19A)
Envelope Feeder Tray (L0H21A)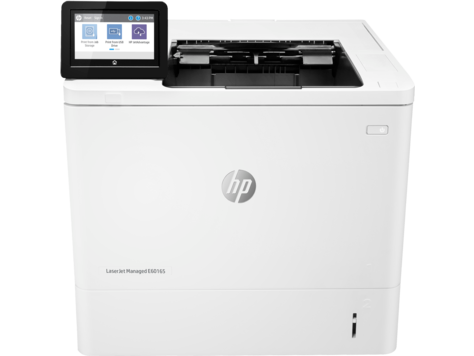 Multifunction B/W Printers
HP LaserJet Managed MFP E62665h series
Print, copy, scan, fax (optional)

Up to 65/61 pages per minute

Simplex: Up to 90 ppm/83 ppm

Duplex: Up to 180 ipm/167 ipm

First page out: As fast as 5.1 seconds (letter and A4) (all models)

Managed Cartridge yield Black: ~50,000 pages
Accessories Available under the SUNY Contract
HP MFP Analog Fax Accessory 700 (2EH31A)
LaserJet 1x550-sheet and 2000-sheet HCI Feeder and Stand (J8J92A)
Envelope Feeder Tray (J8J90A)
LaserJet 3x550-sheet Paper Feeder with Cabinet (J8J93A)
LaserJet 550-sheet Feeder Tray (J8J89A)
LaserJet 550-Sheet Paper Feeder With Cabinet (J8J91A)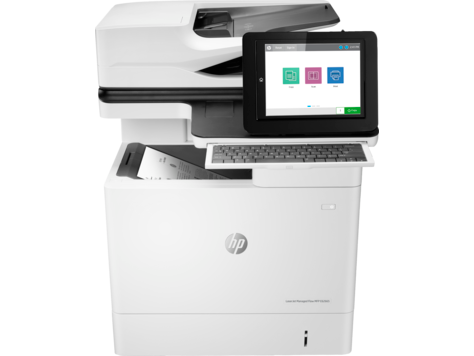 HP LaserJet Managed MFP E62665hs (includes stapling) series
Print, copy, scan, fax (optional)

Up to 65/61 pages per minute

Simplex: Up to 90 ppm/83 ppm

Duplex: Up to 180 ipm/167 ipm

First page out: As fast as 5.1 seconds (letter and A4) (all models)

Managed Cartridge yield Black: ~50,000 pages
Accessories Available under the SUNY Contract
HP MFP Analog Fax Accessory 700 (2EH31A)

Envelope Feeder Tray (J8J90A)

LaserJet 1x550-sheet and 2000-sheet HCI Feeder and Stand (J8J92A)

LaserJet 3x550-sheet Paper Feeder with Cabinet (J8J93A)

LaserJet 550-sheet Feeder Tray (J8J89A)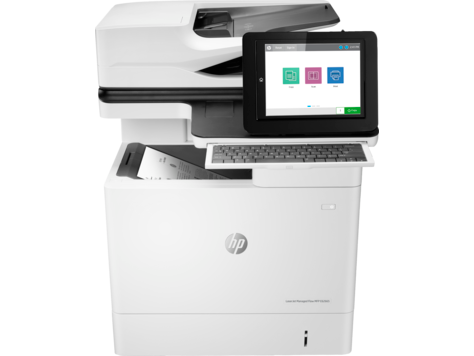 Multifunction Color Printers
Toshiba e-STUDIO5516AC & e-STUDIO5516ACT
e-STUDIO5516AC (4 Drawer) or e-STUDIO5516ACT (3 Drawer)
Color print speeds of up to 55 PPM, B&W- up to 65 PPM
DSDF Scan: Up to 240 IPM Duplex, 120 IPM Simplex
12" x 18" 140 lb index automatic duplexing from the drawers
13" x 19" 110 lb cover support through the bypass
Accessories Available under the SUNY Contract
50 Sheet Stapling Finisher (MJ1111B)
Side Exit Tray (KA6551)
Card Reader Holder (GR1320)
Hole Punch Unit for MJ1111B & MJ1112B (MJ6106N)
Fax Unit / 2nd Line Fax Unit (GD1370N)
2500 Sheet Large Capacity Feeder (MP2502B)
Saddle Stitch Finisher (MJ1112B)
Finisher Rail (KN1103)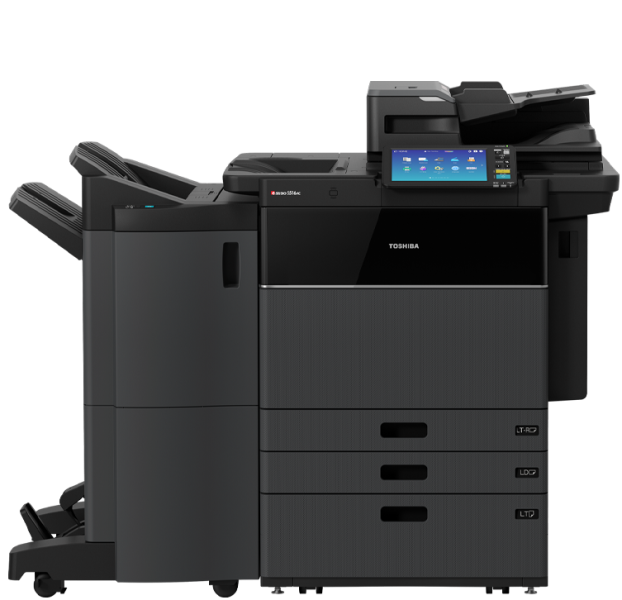 Toshiba e-STUDIO6525AC (Replacement Unit)
Print speeds of up to 65 PPM
DSDF Scan: Up to 240 IPM Duplex, 120 IPM Simplex; RADF Scan: Up to 73 IPM (Monochrome or Color)
12" x 18" 140 lb index automatic duplexing from the drawers
13" x 19" 110 lb cover support through the bypass
Accessories Available under the SUNY Contract
Document Feeder (MR4010)
Large Capacity Feeder, 2,000 sheets (KD1073LT)
Card Reader Holder (GR1320)
Fax Unit / 2nd Line Fax Unit (GD1370N)
External Large Capacity Feeder, 2,000 sheets (MP2002L)
65-Sheet Multi-staple Finisher (MJ1113)
65-Sheet Saddle Stitch Finisher (MJ1114)
Bridge Kit for MJ1113/1114 (KN5005)
Hole Punch For MJ1113/1114 (MJ6107N)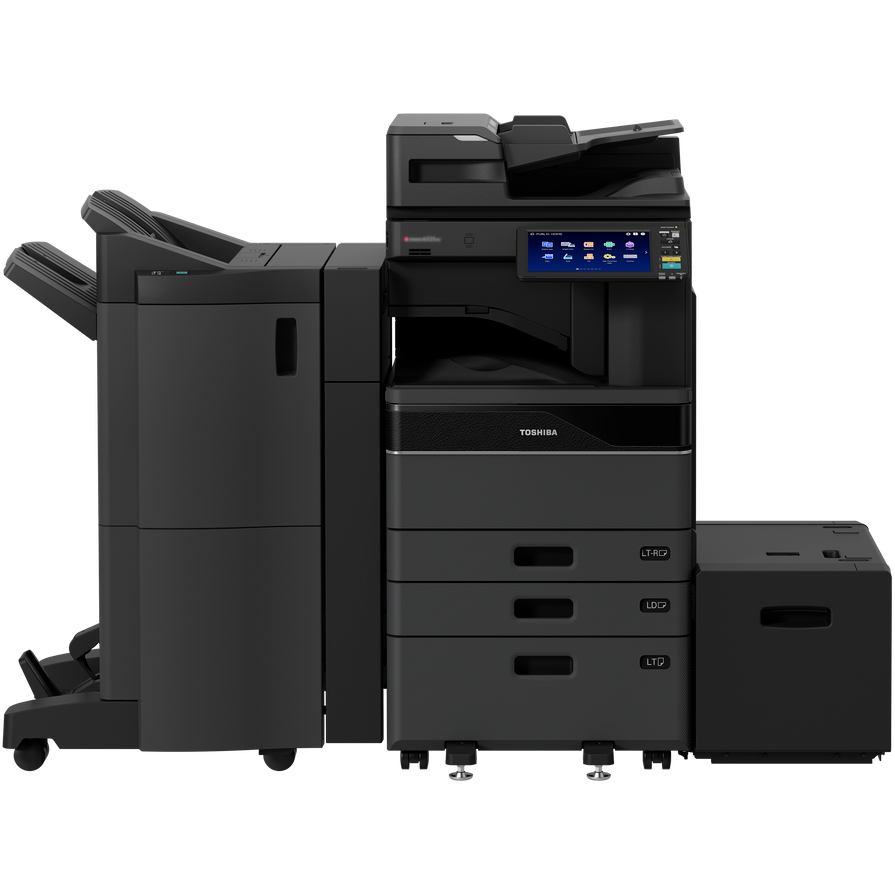 Pharos Badge Readers And Licenses (Exclusive for SUNY)
DS/Beacon IMFP 1-yr subscription includes SE50 IMFP (sold per device includes M&S) (BN-SE50-A-SNY)
DS/Blueprint Enterprise SE50 IMFP, per device per year includes M&S (BP-SE50-A-SNY)
DS/Uniprint SE50 IMFP, per device per year includes M&S (UP-SE50-A-SNY)
DS/Beacon sentry SR25 software 1-year subscription sold per device (must be purchased with SR25 hardware) (BN-SR25S-A-SNY)
DS/Blueprint SR25 software 1-year subscription sold per device (must be purchased with SR25 Hardware) (BP-SR25S-A-SNY)
DS/SR25 secure print release hardware. Must be sold with BP-SR25S-A or BN-SR25S-A (SR25-SNY)
DS/Card reader - X3 Reader - All-purpose reader for HP, per device per year includes M&S (CR-PROXPLUS-X3-SNY)
DS/Omega card reader - Magnetic (CR-MAG-KBD-SNY)
DS/Card reader - X3 Reader - All-purpose reader for HP+ICLASS (CR-PRXPLUSX3ICL-SNY)
Frequently Asked Questions
How do I request a Fixed IP Address?
A fixed IP address is an IP (Internet Protocol) address that is assigned centrally by Network administrators to a device so that this address does not change on its own.
Typical uses that require a Fixed IP include:
network printers
computers that need access to various systems, software, or servers.
To request a fixed IP address please fill out this form https://help.stonybrook.edu/TDClient/277/Portal/Requests/ServiceOfferings/Edit?ID=2470
Fixed IP address request may take up to 5-7 business days to complete. Additional work may be required after the address has been applied to ensure proper functionality of certain devices (i.e. Network Printers).
There are no additional resources available for this service.