By: Nichole Gladky
Last Updated: September 20, 2022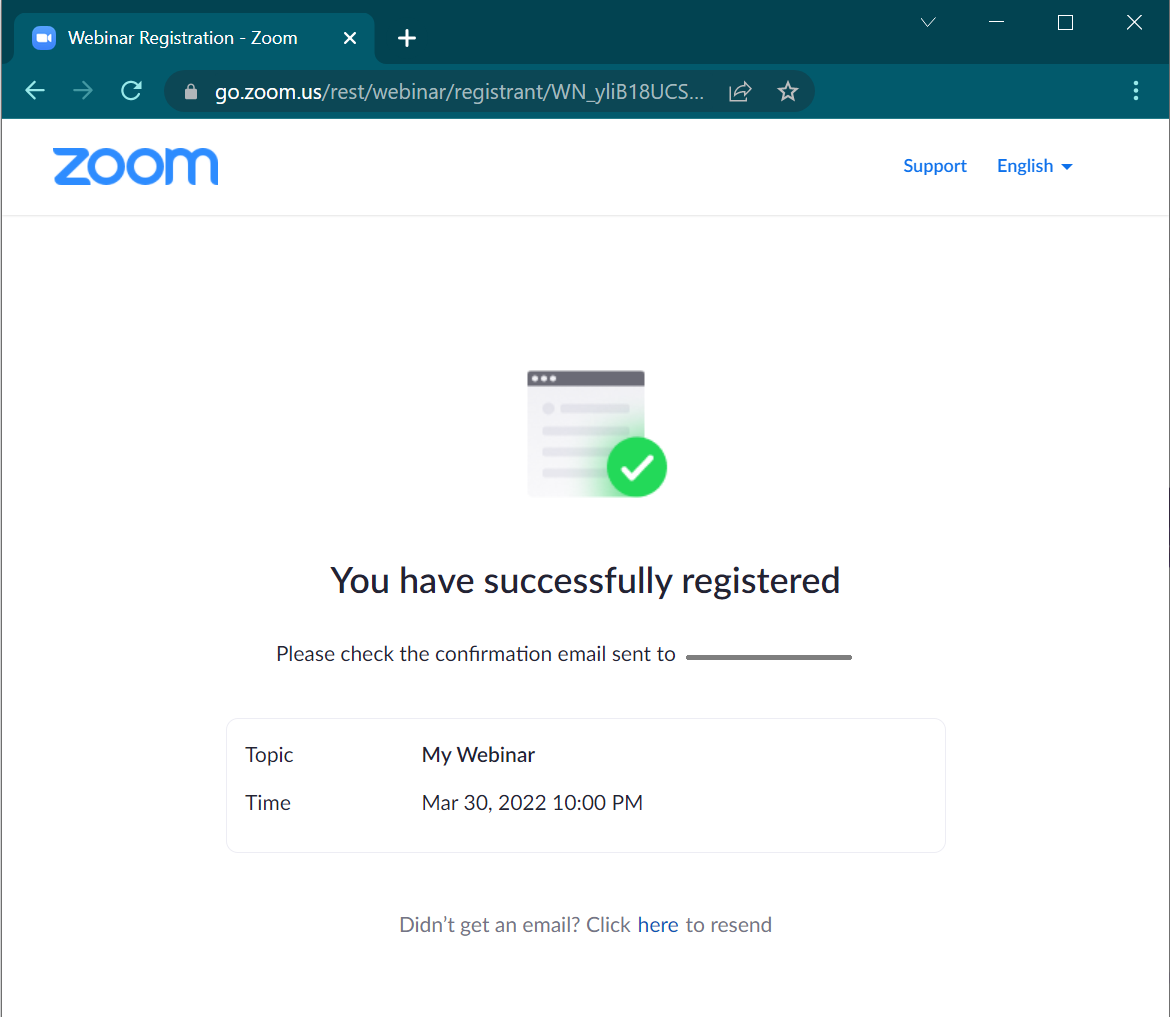 On October 17th, the Zoom Registration page will be updated to improve security by reducing the chance of unwanted participants. By default, registrants will receive the join link in the email they used when registering for an event.
The join link will no longer be on the "You have successfully registered" page unless they register 5 minutes before the start time or if the event is already in progress.
Please note this only affects Zoom meetings that require registration. Registration is not normally implemented for course meetings but are ideal for workshops and public events.
To learn more: