By: Kerrin Perniciaro
Last Updated: March 22, 2017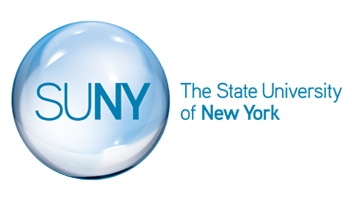 The SUNY IITG online application web link is now available to accept project proposals for Round Four (2015) of the Innovative Instruction Technology Grants. The application site will remain open until midnight, March 2, 2015. 
Please visit http://commons.suny.edu/iitg and click the Application & Program Support box to:
Review the 2015 Request for Proposals
Register for informational webinars (Jan. 23 and Feb. 16, 2015)
Access the necessary supporting documents and the FAQ
Create a profile in the SUNY IITG Online Application Website
If you have previously applied for an IITG, the same login credentials can be used in the application website (a password reminder prompt is available).
Choose the funding tier for your proposal
Print out the application question guide and budget worksheet (Optional)
Remember to save draft frequently
Submit before the March 2 deadline
Please refer to the FAQ's if you have any questions regarding the application. Here are a few important things to keep in mind.
IITG funds are made available through University-wide funding distributed to campuses (including community colleges) each fall as part of the normal budget process. It is NOT connected to the SUNY Research Foundation.
Expenditures must follow normal campus procurement guidelines.
Funds will not be available for awards until Fall 2015. Any project expenditures necessary prior to the Fall 2015 funds distribution 

must be advanced at the campus level.
The IITG Website also contains a "Call for Reviewers" link. All SUNY faculty and staff are invited to fill out a brief online form to volunteer as a 2015 reviewer.
Stony Brook's Past IITG Awardees
2012 IITG Tier One Award (Projects up to $10,000)
Monica Bugallo - Science and Engineering Everywhere, at Anytime, and for Everyone
2012 IITG Tier Two Award (Projects up to $20,000 - 25% Matching Funds Required)
Gary Halada - Electronic Portfolios to Enhance Experiential Learning and Assessment in Internship Courses

2012 IITG Tier Three Award (Projects up to $60,000 - 33% Matching Funds Required)
Lori Scarlatos - Enviropedia: A Serious Game About Beverage Container Choices

2013 IITG Tier Three Award (Projects up to $60,000 - 33% Matching Funds Required)
Monica Bugallo - Exploring New Horizons: Science and Engineering Everywhere, at Anytime, and for Everyone
2014 IITG Tier One Award (Projects up to $10,000)
Peter Khost - Online Initiative to Foster and Research Writing-Skills Transfer Across the Curriculum and Beyond

2014 IITG Tier Two Awards (Projects up to $20,000 - 25% Matching Funds Required)
Sarah Jourdain - Building Innovative Open Korean and Japanese Courses: A Pilot on Technology-Enhanced Curriculum Development

Paula Timoney - Implementation of Team-Based Learning in an Asynchronous Distance Education Graduate Nursing Course
2014 IITG Tier Three Award (Projects up to $60,000 - 33% Matching Funds Required)
Anurag Purwar - Freshman Design Innovation