By: Kerrin Perniciaro
Last Updated: March 22, 2017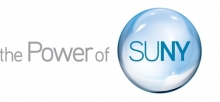 SUNY announced a second round of Innovative Instruction Technology Grants (IITG) to be awarded to faculty and staff in 2013. These competitive, peer-reviewed awards of up to $60,000 will be allocated to demonstrate, communicate, and replicate innovations developed at Stony Brook University and other campuses throughout the State University of New York.
A detailed Request for Proposal (RFP) and online application is available on SUNY's Office of the Provost website. All Stony Brook faculty and staff are invited to apply for an Innovative Instruction Technology Grant, but please note that these awards will not be funded until next fall (Fall 2013) when campus budget officers receive IITG funds as part of regular University-wide program distributions. Multiple proposals from Stony Brook are welcome and currently-funded projects are eligible to compete for funds this round.
Each proposal requires a brief project narrative, budget, communication plan, and assessemnt plan. Proposals that demonstrate collaboration that can be scaled SUNY-wide are strongly encouraged. All project outcomes must be documented and openly shared in the SUNY Learning Commons to a level of detail that ensures innovations can be replicated across SUNY. Communication regarding informational webinars and application support will be forthcoming on the Innovation Instruction Technology Grants website.
The application deadline is March 1, 2013.
Past Stony Brook Winners
Stony Brook had three IITG recipients in 2012:
Lori Scarlatos, Department of Technology and Society  - Tier Three Award - Projects up to $60,000 - 33% Matching Funds Required
"Enviropedia: A Serious Game About Beverage Container Choices"
Co-PI's and Key Partners:
Alexander M. Orlov, Department of Material Science and Engineering, Stony Brook University
Arnout van de Rijt, Department of Sociology, Stony Brook University
David J. Tonjes, Department of Technology and Society, Stony Brook University
Gary Halada, Department of Materials Science and Engineering - Tier Two Award - Projects up to $20,000 - 25% Matching Funds Required
"Electronic Portfolios to Enhance Experiential Learning and Assessment in Internship Courses"
Monica Bugallo, Department of Electrical Engineering - Tier One Award - Projects up to $10,000
"Science and Engineering Everywhere, at Anytime, and for Everyone"