By: Kerrin Perniciaro
Last Updated: March 22, 2017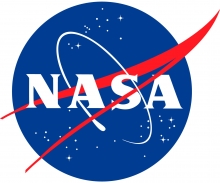 DoIT's Research Technologies group, led by David Ecker, is helping to support the information technology needs of Stony Brook University's new Solar System Exploration Virtual Institute (SSERVI) team, one of nine teams selected by NASA from seven states to bring researchers together in a collaborative virtual setting to focus on questions concerning space science and human space exploration. 
The Stony Brook project, "Remote, In Situ and Synchrotron Studies for Science and Exploration," is led by Timothy Glotch, associate professor in the Department of Geosciences at Stony Brook and is composed of 13 institutions in the US, Canada, and the United Kingdom and will tackle scientific questions about the Moon, near-earth asteroids, and the Martian moons Phobos and Deimos. The NASA funding, at approximately $5.5 million over the next five years, will enable Stony Brook to hire 25 graduate student full-time equivalents (FTEs), 9-10 post-doc FTEs, and an administrator. 
Ecker's Research Technologies group is assisting by utilizing modern telecommunications and IT tools - like Adobe Connect and HD video telecom systems - to connect Stony Brook to the other research teams for collaborative Web conferencing in virtual meeting rooms.
For more details, please see Stony Brook Interdisciplinary Team Plays Lead Role in NASA "Expedition" to Explore Space Virtually