By: Kerrin Perniciaro
Last Updated: March 22, 2017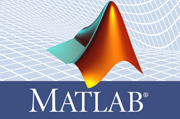 If you installed MATLAB on your local computer, you will begin seeing a message when you launch your MATLAB software starting on approximately June 30, 2015 reminding you to renew/reactivate the software. Once the renewal is paid by the University, you will be able to reactivate your installation. The paperwork has already been submitted to pay the University's renewal in the next fiscal year.
The software has a 30-day grace period after the official end date of the MATLAB license on August 1. If you do not reactivate after August 30, you will be prompted to reactivate once you launch the program.
The process you need to follow to reactivate your software can be found on the MATLAB Answers website.