By: Julie Sharma
Last Updated: December 27, 2018
Starting June 13, 2018, new Gmail is available for you to try. Right now, you can choose to continue using classic Gmail (our current Gmail), change to new Gmail, or switch back and forth.
The overall layout of new Gmail is the same, but it has an updated look and many new features including these:
Reference, create, or edit Calendar invites right from your inbox
Snooze emails to move them out of your inbox until a specific time (Update Dec. 2018: snooze now works with Conversation View on or off)
Be reminded to respond to or follow up on messages with Nudges 
Act on your messages (archive, delete, mark read/unread, view attachments) right from your ​inbox
Reply with suggested responses from Smart ​Reply
Open ​and ​close ​sidebars for ​more ​room ​for ​your ​email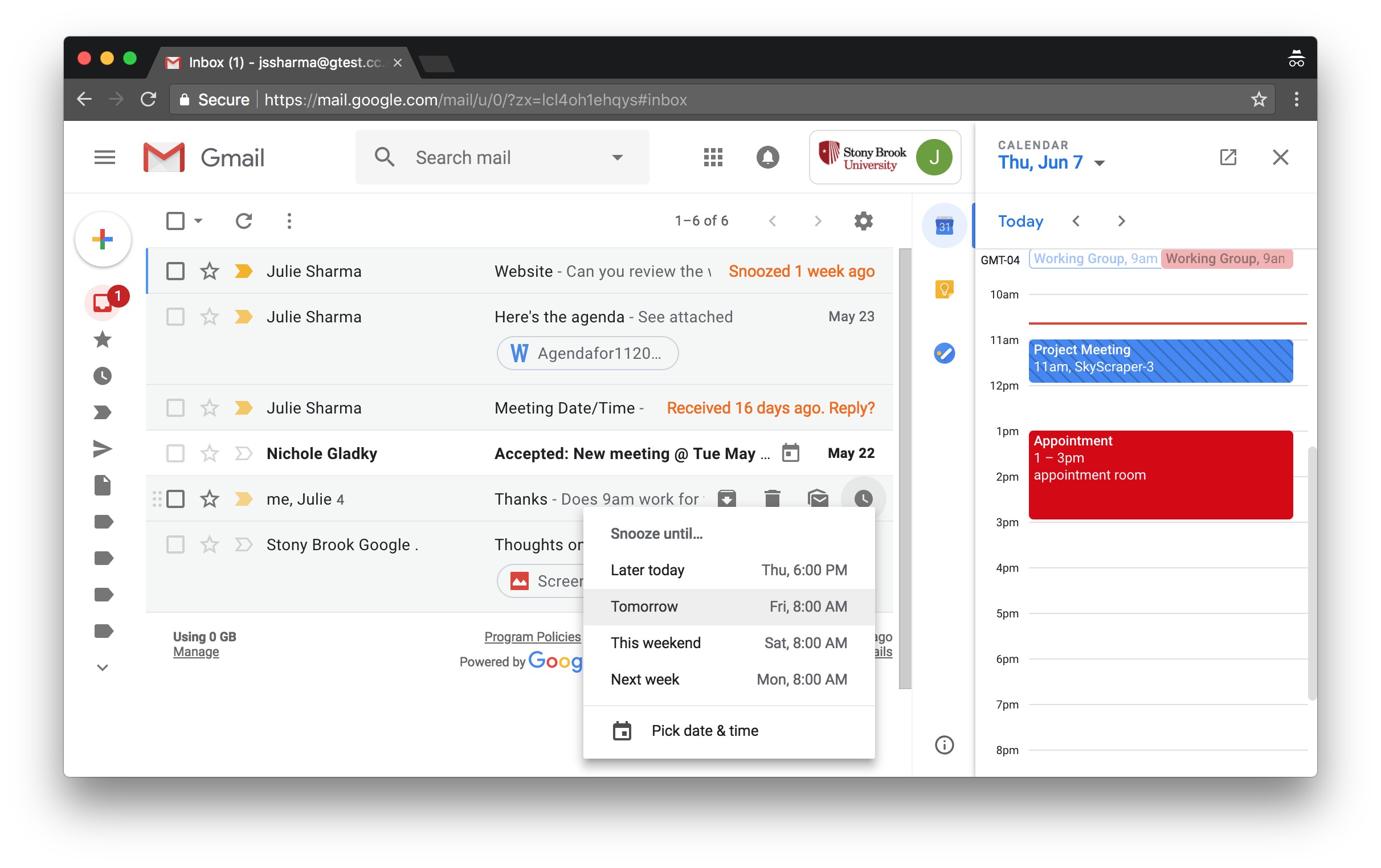 Learn new Gmail
New Gmail is available to try starting June 13, and DoIT Training has a variety of ways for you to explore and learn it:
Try new Gmail Now
To try the new Gmail, from your Gmail inbox, click the settings gear in the upper right corner and then click Try the new Stony Brook University Mail. To go back to classic Gmail, click the settings gear and then click Go back to classic Gmail.