By: Kerrin Perniciaro
Last Updated: June 21, 2016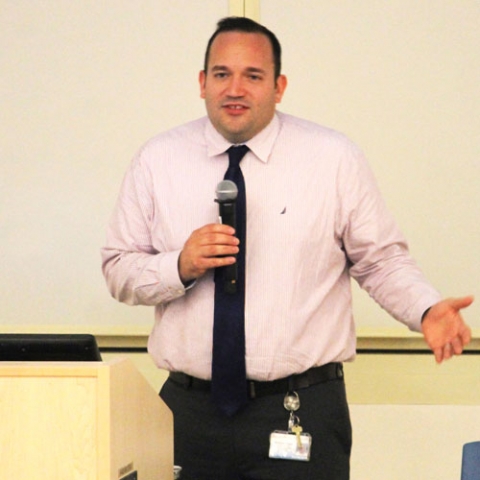 On Monday, June 20, Vice President for Information Technology & CIO Melissa Woo moved Matthew Nappi, Senior IT Security Analyst, into the position of Interim Chief Information Security Officer (CISO) at Stony Brook University. The CISO position has become a critical role in both the private and public sectors in recent years due to the increasing frequency and severity of cyber-attacks that threaten personal privacy and the security of intellectual property. A national search will launch to recruit for the permanent position.
Nappi brings both information security and technology experience to the interim role. Throughout his career, Nappi has been a core part of many security-related initiatives, including the University's Project 50 Forward Information Security Program. He holds many well-recognized industry certifications and a bachelor of science degree with an IT network and design emphasis. He is a member of the Global Information Assurance Certification (GIAC) Advisory Board and the Research and Education Networking Information Sharing and Analysis Center (REN-ISAC), which affords him the opportunity to collaborate with many other higher education information security professionals.
In related news on the same day, Woo named Phil Doesschate Director of IT Policy at Stony Brook. Nappi and Doesschate already have a close working relationship which will help ensure that both policy and information security efforts will continue to grow and mature.