By: Kerrin Perniciaro
Last Updated: March 22, 2017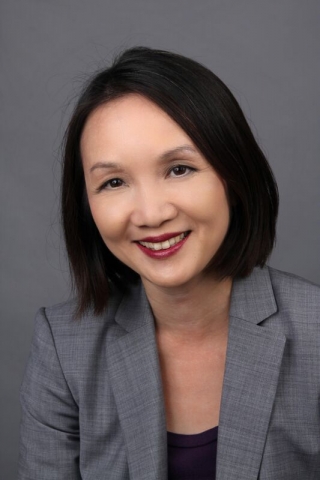 Stony Brook University Vice President for Information Technology & CIO Melissa Woo was named No. 35 on the list of Top 100 Most Social CIOs on Twitter 2016. It was the fourth year she's been mentioned by the Huffington Post on one of these types of lists, but first time since she was hired at Stony Brook on April 4. 
You can follow Melissa Woo on Twitter at https://twitter.com/mzyw
Woo is a member of President Stanley's senior leadership team and reports directly to the President while working with senior academic and administrative leaders across the institution. She oversees the Stony Brook Division of Information Technology (DoIT) and the provision of IT services to Stony Brook's faculty, staff and students. She collaborates with the Chief Information Officer of Stony Brook University Hospital in the ongoing development of information systems between the main academic campus and the Stony Brook Medicine campus. 
Woo came to Stony Brook from the University of Oregon where she served as the Vice Provost for Information Services and Chief Information Officer since 2012. Prior to her appointment at UO, she was at the University of Wisconsin-Milwaukee, where she served as Director of Research Cyberinfrastructure and was later appointed an IT Director in University Information Technology Services. Her career in higher education includes appointments at the University of Illinois at Urbana-Champaign where she began her career in information services, and earned her Ph.D. in Biophysics. Prior to that she received her B.A. in Biophysics at UC Berkeley.
A graduate of the EDUCAUSE Institute Management and Leadership Programs, and a Frye Leadership Institute Fellow, Woo received the EDUCAUSE 2012 Rising Star Award, and from 2012 through 2015 served as a senior reviewer of EDUCAUSE Review Online. She earned a Foundation Certificate in IT Service Management, and her involvement in the IT community includes co-chairing the Higher Education Information Security Council (2014-15); serving on the advisory board of the Center for Higher Education Chief Information Officer Studies, Inc. (2013-2016); and serving as a founding member of the Trust and Identity in Education and Research Community Investment Council.