By: Kerrin Perniciaro
Last Updated: March 22, 2017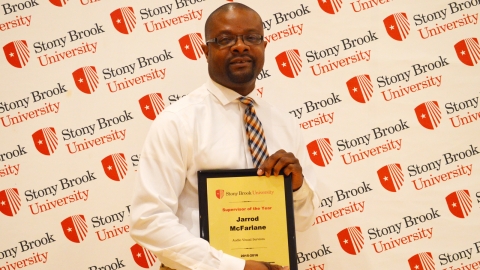 Manager of Audio Visual Services Jarrod McFarlane was selected as the first-ever Student Employer of the Year at Stony Brook University on April 13, 2016, at a luncheon hosted by the Career Center in the Student Activities Center. McFarlane was nominated by the students he mentors. The award recognizes employers who not only supervise students, but mentor and guide them as they prepare themselves for the professional job market.
Junior journalism major Michaela Christman who works in DoIT Communications and Web Strategy was chosen as one of seven Student Employees of the Year (out of 47 nominees) for her work building Web pages, shooting photography, editing video, writing feature articles, social media posts, and playing a big role in the publicity and promotions for National Cyber Security Awareness Month and TEDxSBU.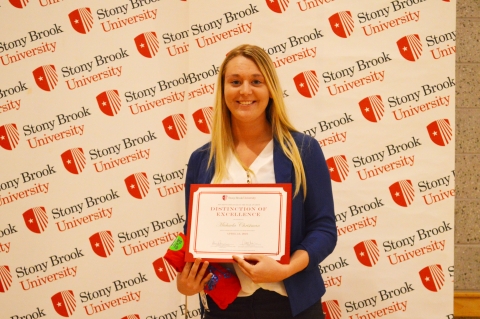 Congratulations to both Jarrod and Michaela!