By: Kerrin Perniciaro
Last Updated: February 23, 2016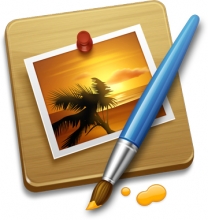 Due to a change in the Adobe Systems Inc. licensing model, Stony Brook University and other institutions within the SUNY system are no longer permitted to deliver Adobe software products to non-University, owned computers. Therefore, effective Wednesday, Feb. 26, all Adobe software will be removed from the Virtual SINC Site. Students, faculty, and staff will still be able to access Adobe software from the 18 physical SINC Sites located across campus.
Adobe announced its plans to discontinue all concurrent licensing in the future, so Stony Brook will continue to run Adobe Creative Suite 5.5 software in its SINC Sites for as long as possible, but due to increased costs, will not be updating to latest versions. Meanwhile, DoIT promises to continue researching and investigating alternative solutions while working within the SUNY system to see if a reasonable cost licensing agreement can be reached with Adobe.
Since Adobe moved to its Creative Cloud subscription-based licensing model last year, educators, students, and professional designers have been actively testing out equally robust, but less expensive software alternatives for their design, video, photography, publishing, animation, and Web needs. The following list of alternatives was compiled and shared on the Adobe Forum. Keep in mind that these alternative software solutions will vary greatly based on individual needs and may or may not be licensed or supported at Stony Brook University. However, there is nothing preventing a student or faculty member from trying out one of these alternative products on their own to compare and contrast their experience with its Adobe counterpart.
Acrobat - PDF-XChange Viewer, Nitro Pro, Foxit, and Formulate Pro
After Effects - Blender, Wax, Jahshaka, and Motion 5
Audition/Soundbooth - ProTools, Audacity and Cubase
Captivate - Articulate Storyline or Presenter, Camtasia Studio, Snagit, ActivePresenter and iSpring
Dreamweaver - KompoZer, SeaMonkey, Amaya, Flux, Aptana, CoffeeCup HTML Editor, NetObjects Fusion, NetBeans IDE, and Expression Web 4
Encore DVD - DVD Architect Studio and Bombono DVD
Illustrator - Inkscape, Corel Draw, Xara Xtreme, Sketch, and SketchUp Pro
InDesign - Scribus, iStudio Publisher and Swiftpublisher
Lightroom - Aperture (Mac Only)
Media encoding and basic editing - Sorenson Squeeze
Photoshop - GIMP, Xara Xtreme, Pixelmator, PaintShop Pro, Painter 12 and Inkscape
Premiere - Lightworks Pro, VideoStudio Ultimate, Final Cut Pro, Avid, and VideoPad Video Editor (ideoLAN Movie Creator and Avidemux for basic work)
For those who do choose to purchase, instead of buying into Adobe's Creative Cloud model, consider purchasing Adobe Creative Suite 6 Design & Web Premium, which is still available for a limited time from deals4edu.com for $567. This is a one-time cost for software you can use indefinitely.
Please contact Client Support if you have any questions about this announcement.
For more information regarding this topic, please see: