This KB Article References:
Google Chat
This Information is Intended for:
Faculty, Staff, Students
Last Updated:
August 11, 2020
Average Rating:
Not Rated
Your feedback is important to us, help us by
logging in
to rate this article and provide feedback.
Google Chat works among users with Stony Brook University Google Accounts, @gmail.com users, and users whose organizations have turned Google Chat on.
You cannot add external users to Group Messages, but starting in spring 2020, you can create new Rooms that allow External users (Google Account required). 
If you try to use Google Chat with someone who cannot receive Google Chat messages, you'll get an error: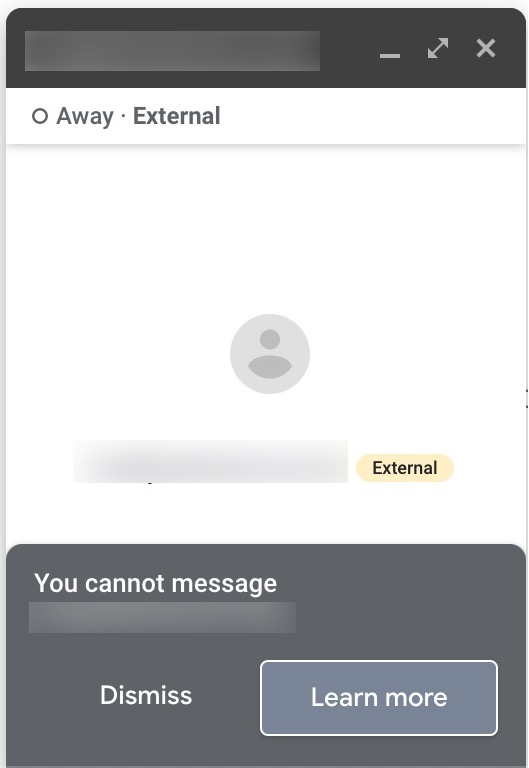 Learn more about Google Chat with External users and creating a Room.