On your SOLAR Home Page under Security and Personal Data click Addresses: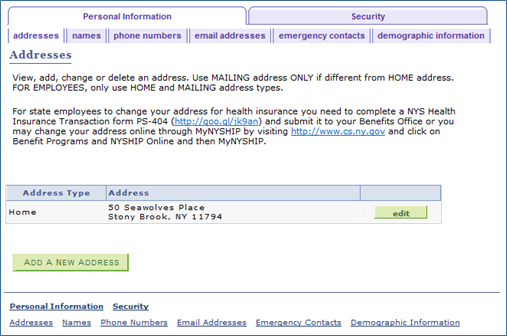 Select ADD A NEW ADDRESS to add a local address. Enter the address information and click OK.

Under Address Type check Local then SAVE.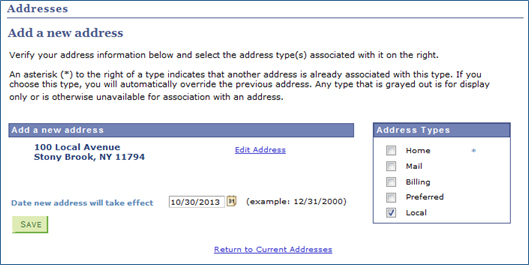 You have now added a Local Address: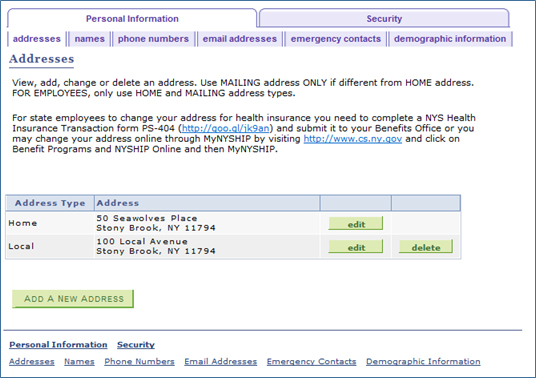 If you currently have a local address and it is incorrect click edit next to that address type to update the information.