This KB Article References:
Google Meet (Web Conferencing)
This Information is Intended for:
Clubs, Faculty, Guests, Postdocs, Researchers, Staff, Students, Teaching Assistants
Last Updated:
September 09, 2020
Average Rating:
Not Rated
Your feedback is important to us, help us by
logging in
to rate this article and provide feedback.
Google has temporarily enabled the ability to have 250 (up from 100) attendees in a meeting and the ability to record Google Meet meetings.
*Starting October 1, 2020, we will no longer have access to Google Meet Recordings or Live Streaming, and the participant limit returns to 100.
To record a meeting, while in Google Meet, click on the 3-dots > Record Meeting.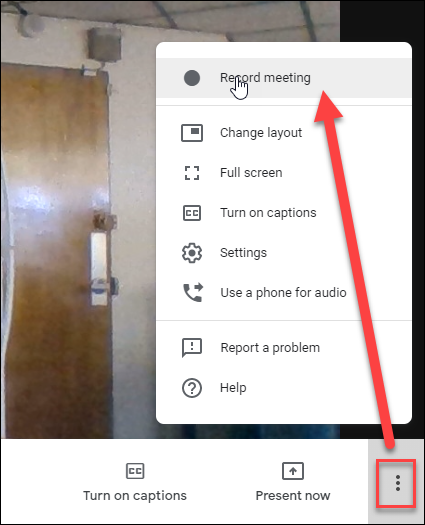 Once your meeting has ended (just close the window), momentarily you will find your recording in Google Drive in a new folder called Meet Recordings that you can share with others.