This KB Article References:
Google Hangouts Meet (Web Conferencing)
This Information is Intended for:
Clubs, Faculty, Guests, Postdocs, Researchers, Staff, Students, Teaching Assistants
Last Updated:
March 10, 2020
Google has temporarily enabled the ability to have 250 (up from 100) attendees in a meeting and the ability to record Google Meet meetings.
To record a meeting, while in Google Meet, click on the 3-dots > Record Meeting.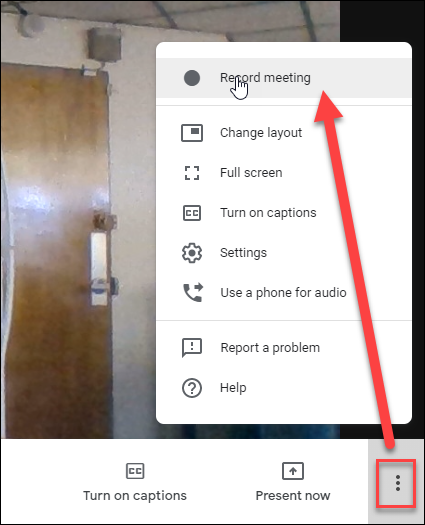 Once your meeting has ended (just close the window), momentarily you will find your recording in Google Drive in a new folder called Meet Recordings that you can share with others.