This KB Article References:
Symantec Endpoint Protection Antivirus
This Information is Intended for:
Clubs, Faculty, Postdocs, Researchers, Staff, Students, Teaching Assistants
Last Updated:
August 11, 2020
Average Rating:
Not Rated
Your feedback is important to us, help us by
logging in
to rate this article and provide feedback.
Stony Brook users with the managed version of Symantec Endpoint Protection are automatically set up to have their computers scanned weekly.
Users with the un-managed version need to manually scan for threats. To manually run an anti-virus scan
Mac:
1. Click on the shield at the top right of your computer screen (next to your clock at the top right of your screen) > Symantec Endpoint Protection > Open Symantec EndPoint Protection


2. Click the down-pointing arrow next to Scan and choose Custom Scan to scan specific areas of your computer or Full Scan to scan the entire computer.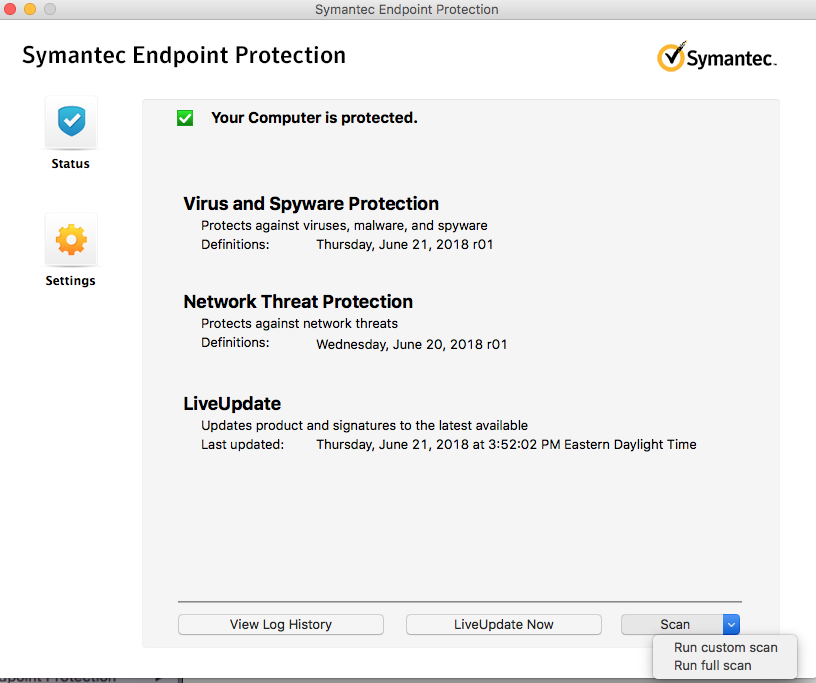 Windows:
1. Double-click on the gold shield in your system tray (next to your clock at the bottom right of your screen)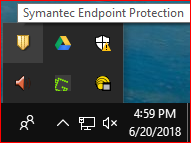 2. Allow the app to make changes; click Yes:


3. Click Scan for Threats and then choose Run Active Scan or Run Full Scan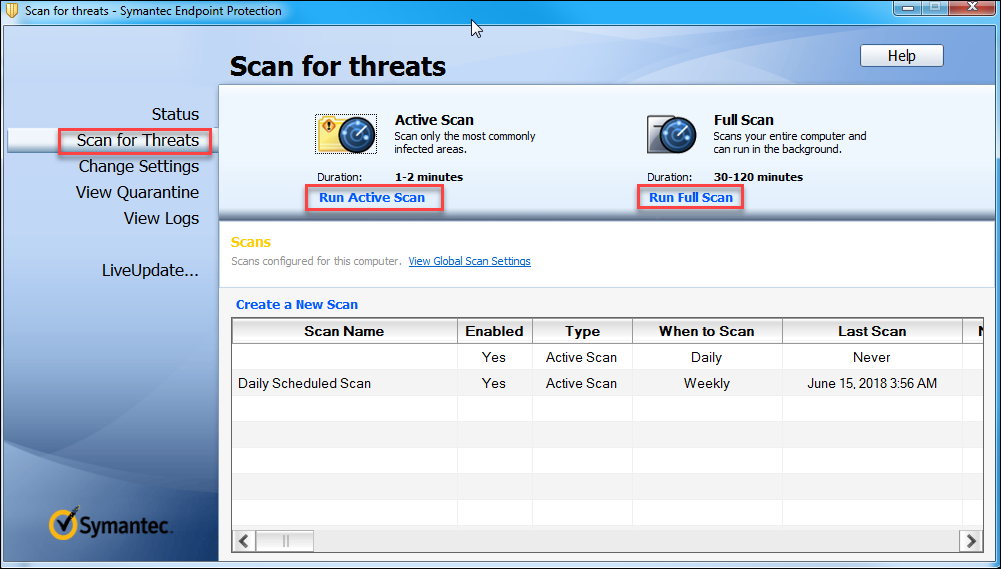 Setting up Schedule Scans:
Unmanaged versions may set up scheduled scans by clicking on Change Settings (Windows) and Settings (Mac).