This KB Article References:
InfoView Reports
This Information is Intended for:
Last Updated:
August 11, 2020
Average Rating:
Not Rated
Your feedback is important to us, help us by
logging in
to rate this article and provide feedback.
InfoView is an application that allows users to access business-critical documents via the web. We are currently using this as a Crystal Reports Viewer.
Log on Screen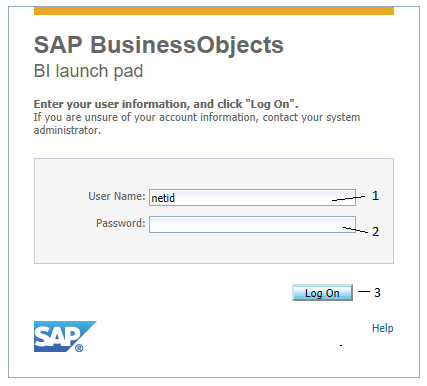 Type in your SUNYSB.EDU NETID
Type in your NETID password
Click Log On